Online Shop
---
Additional images: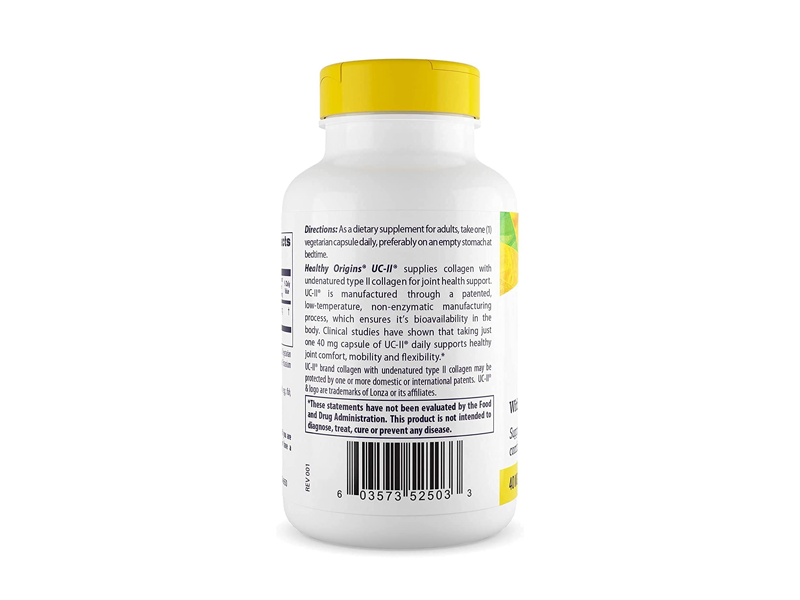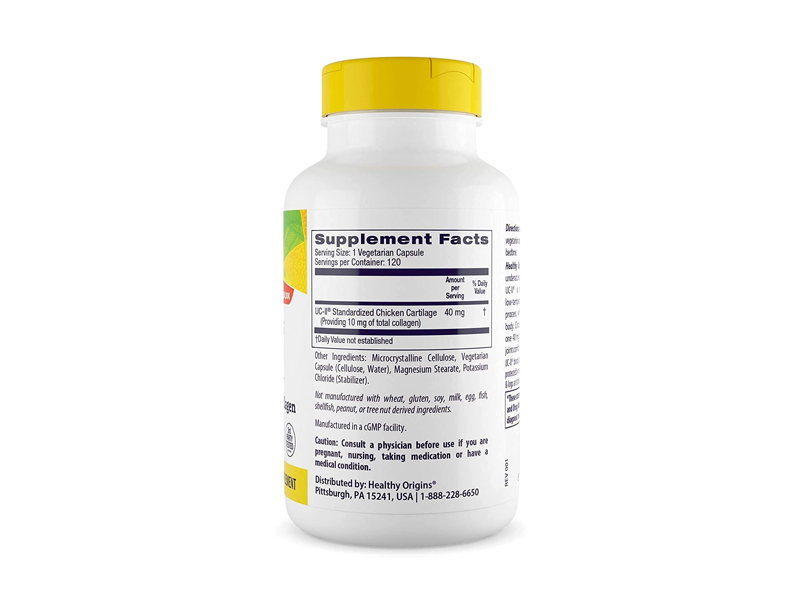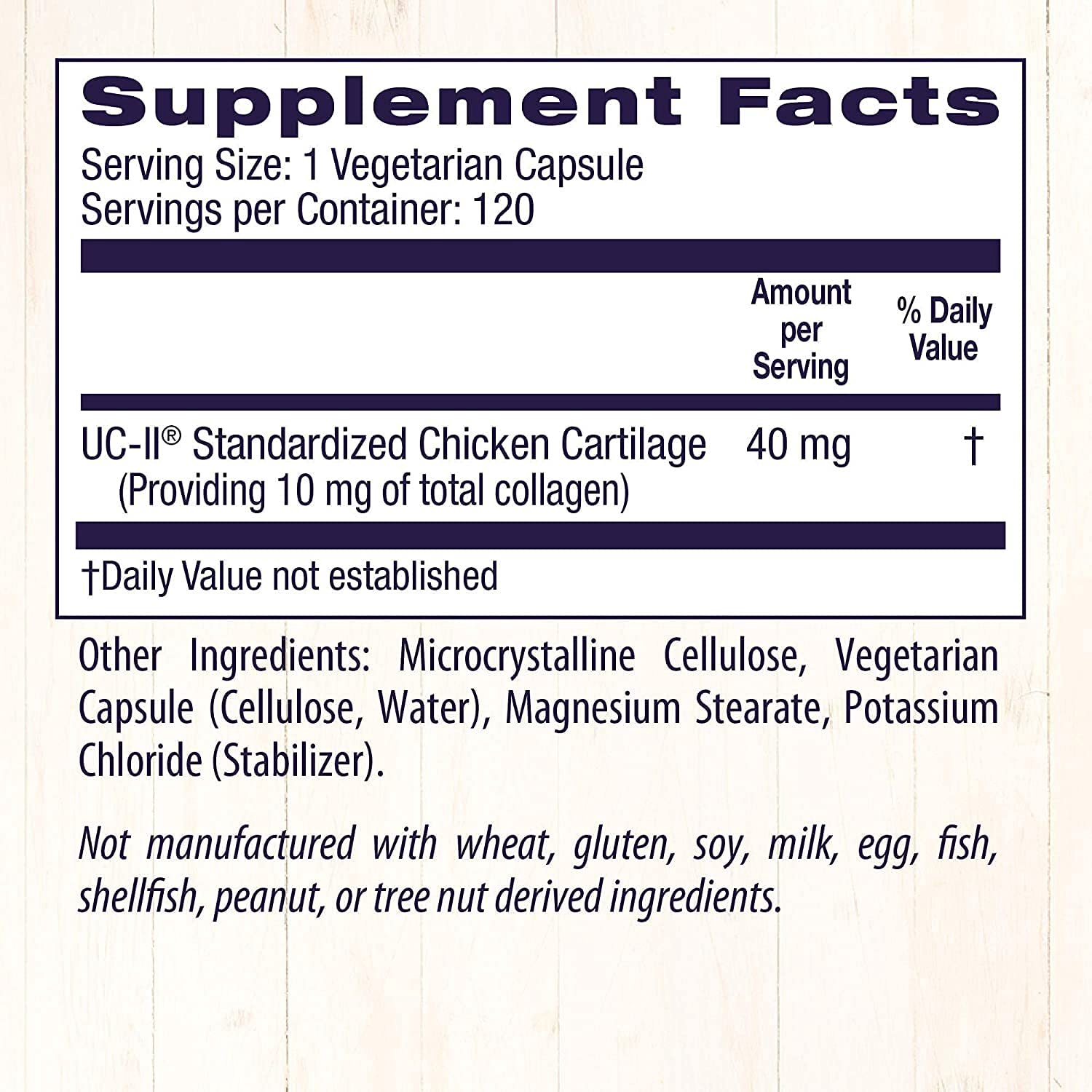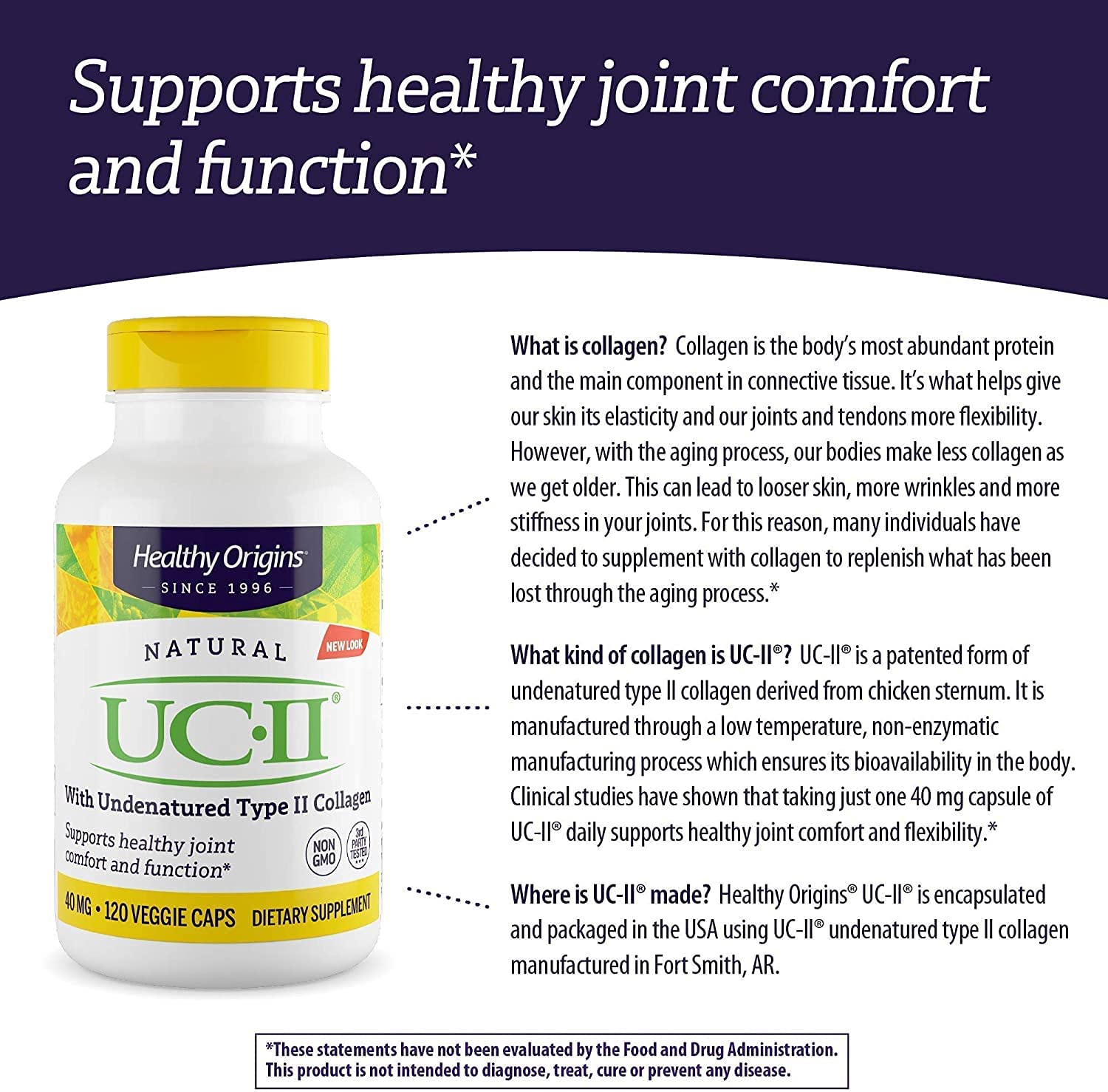 Collagen, type 2 UC-II
WHAT IS UCII?
Healthy Origins UC-II supplies collagen with undenatured type II collagen for joint health support. UC-II is made through a patented, low-temperature, non-enzymatic process, which ensures it's bioavailability in the body.


WHY IS COLLAGEN IMPORTANT? Collagen is the primary component in connective tissue and our most abundant protein. As we age, collagen levels decline which may lead to more frequent joint discomfort.


CLINICALLY STUDIED COLLAGEN: UC-II is supported by four human clinical studies. Just 40 mg of UC-II daily supports joint comfort, flexibility and mobility. UC-II's joint-support benefits have been studied in healthy, active adults.


EASY TO TAKE: UC-ll is so effective that you only need 40 mg of undenatured type ll collagen once-a-day to support joint health. UC-ll is a great alternative to large glucosamine/chondroitin pills that need to be taken multiple times daily to reach an effective dose.


HEALTHY ORIGINS: Healthy Origins UCII is made, encapsulated and packaged in the USA. Healthy Origins UC-II does not contain wheat, gluten, fish, shellfish, egg, soy, peanuts or milk.