Share your story here: APC's cBHT Testimonial Portal — for cBHT patients, prescribers, and compounders. Share the link, too: A4PC.org/cbhtandme.
Or, email to susan@maapgh.com
---
"Hormone Wreckers, Hormone Harmonizers"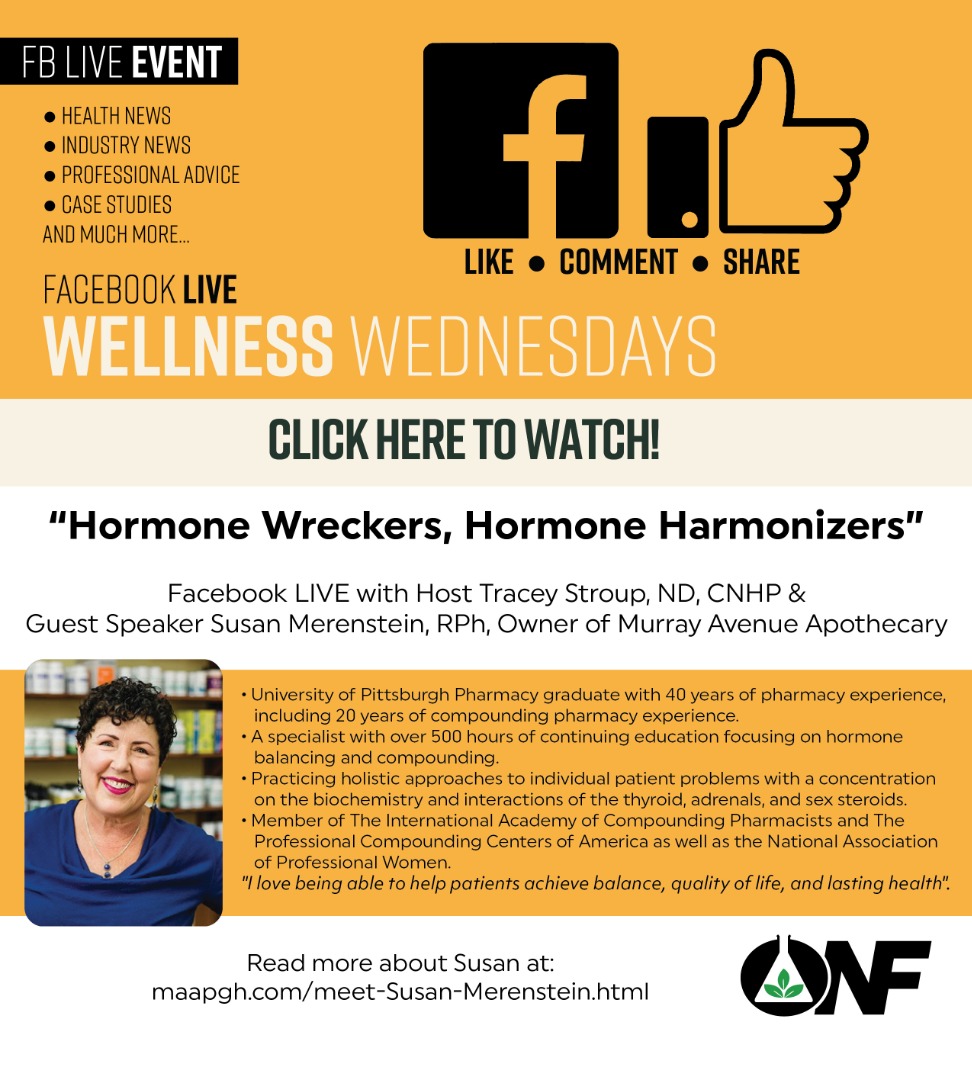 ---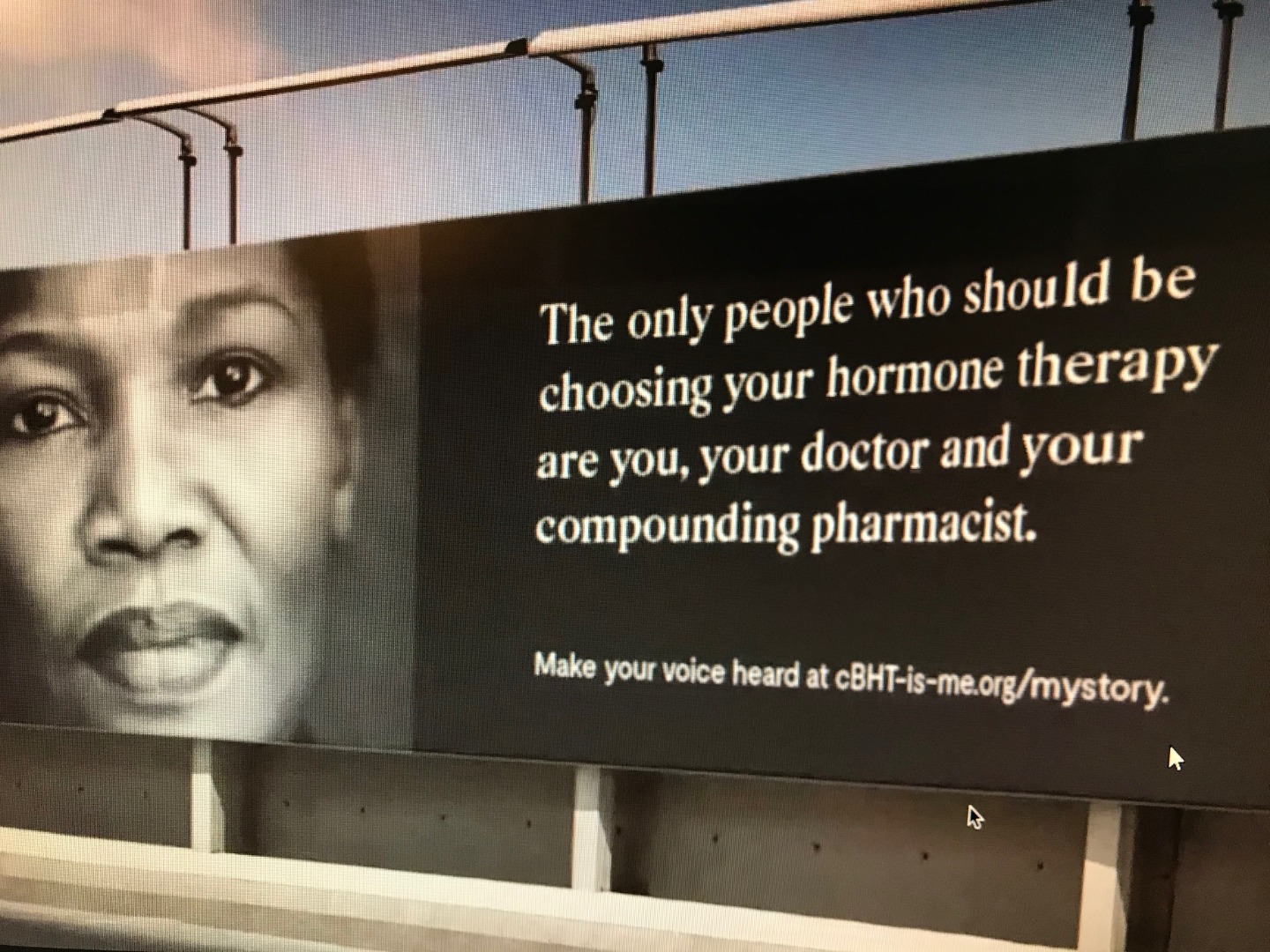 ---
WTF (Women Talking Frankly) Podcast
Episode Eighteen: The thyroid conundrum, part 2
Candace and Kyle have the pleasure of interviewing our good friend and colleague, Alison MCallister, N.D., a highly respected naturopath in Portland Oregon, who among other things, specializes in thyroid diseases which predominantly affect women to the tune of 5 to 20 times more than men..
Click on the image to listen in!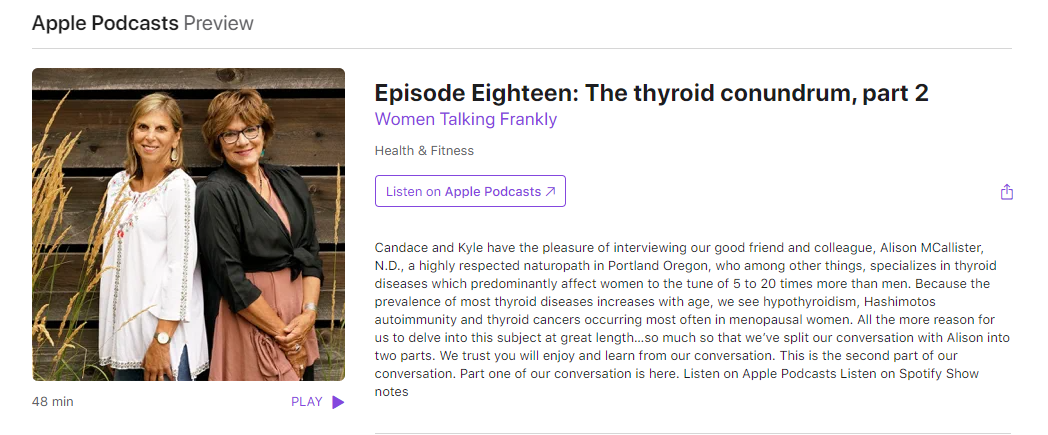 ---
WTF (Women Talking Frankly) Podcast
Episode Sixteen: The thyroid conundrum, part 1
Tune in to the Women Talking Frankly Podcast where Candace and Kyle interview our very own Alison McAllister, N.D. to discuss topics relating to the thyroid.
Click the on the image below to hear about the thyroid gland, some of the tools used to measure the thyroid's health, some of the most common thyroid conditions, and more. Dr. McAllister discusses the connection between underlying hormone imbalances like estrogen dominance, adrenal fatigue and low thyroid symptoms, as well as other systems that are looked at when treating thyroid conditions.
If you enjoy this episode, keep an eye out for Part Two of this podcast that will be coming out soon!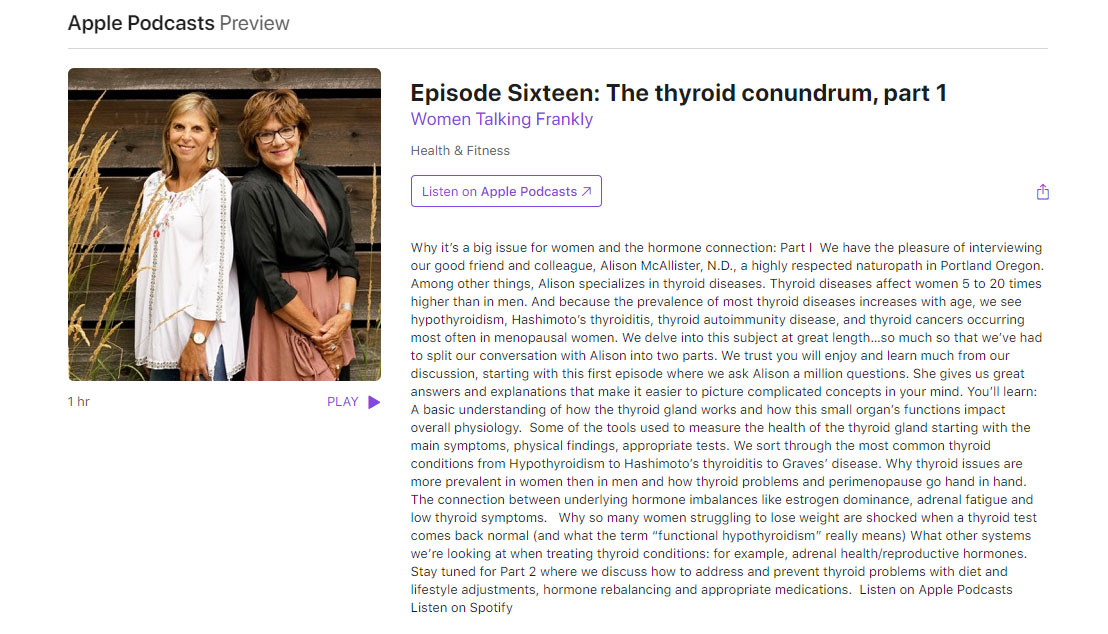 ---
WTF (Women Talking Frankly) Podcast
Episode Fourteen: A conversation with Dr. Zava
Candace and Kyle get a rare chance to talk with our favorite mentor, expert and guru on hormones and hormone testing, Dr. David Zava, Ph.D., CEO and founder of ZRT Laboratory, one of the foremost hormone testing labs in the US and globally..click on the image to be taken to the episode!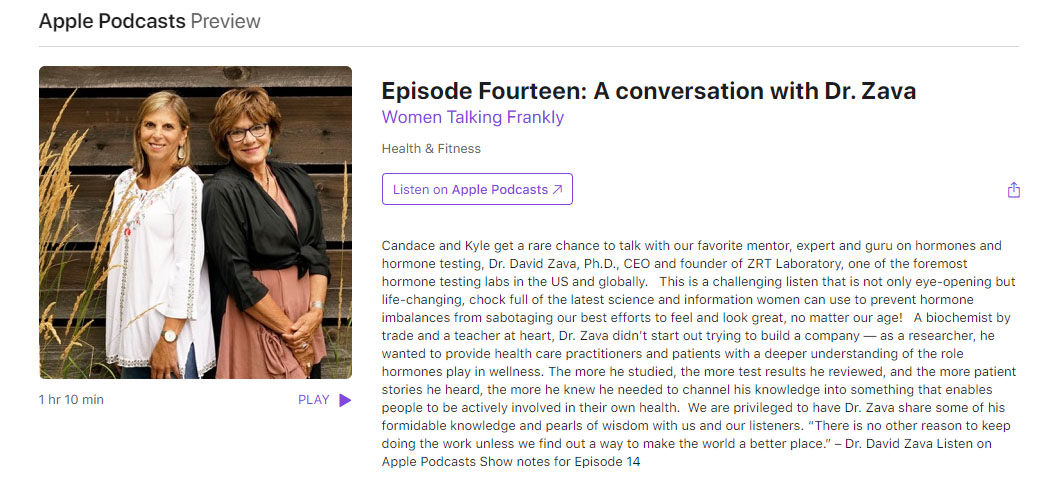 ---
Susan Merenstein on Nutritional Frontiers
Topic: Reset the Clock - Keeping a Healthy Libido
Date: Monday, March 16th, 11AM-12PM EST
Click the link to listen!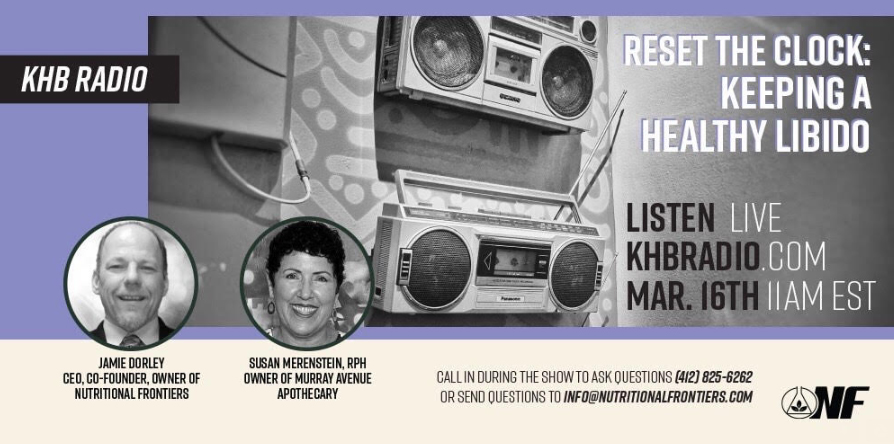 ---
March 25th, 2019
Susan on Nutritional Frontiers Holistic Truth Live Radio Show!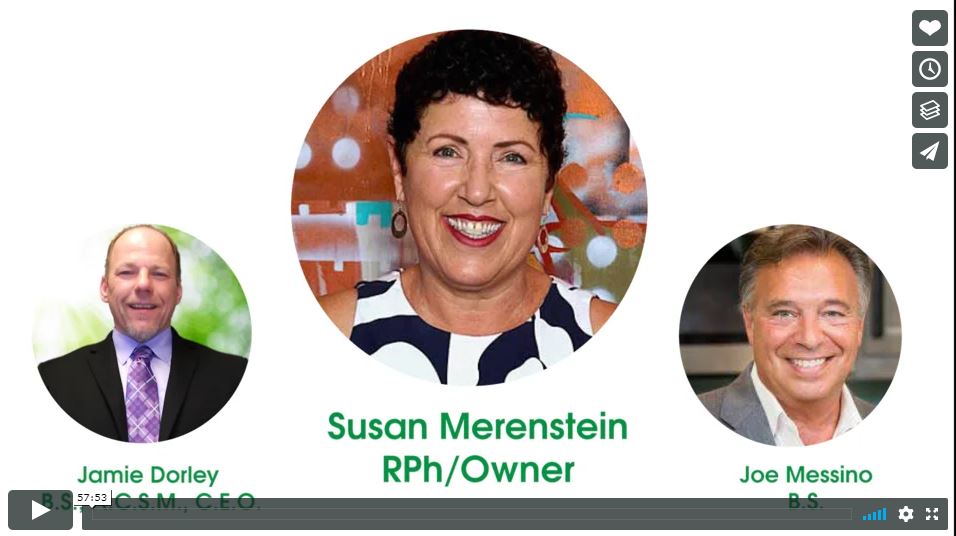 Susan Merenstein RPh was featured on the Nutritional Frontiers Radio Show!
---
June 27th, 2017
Murray Avenue Apothecary Received A Great Honor From The City We Love...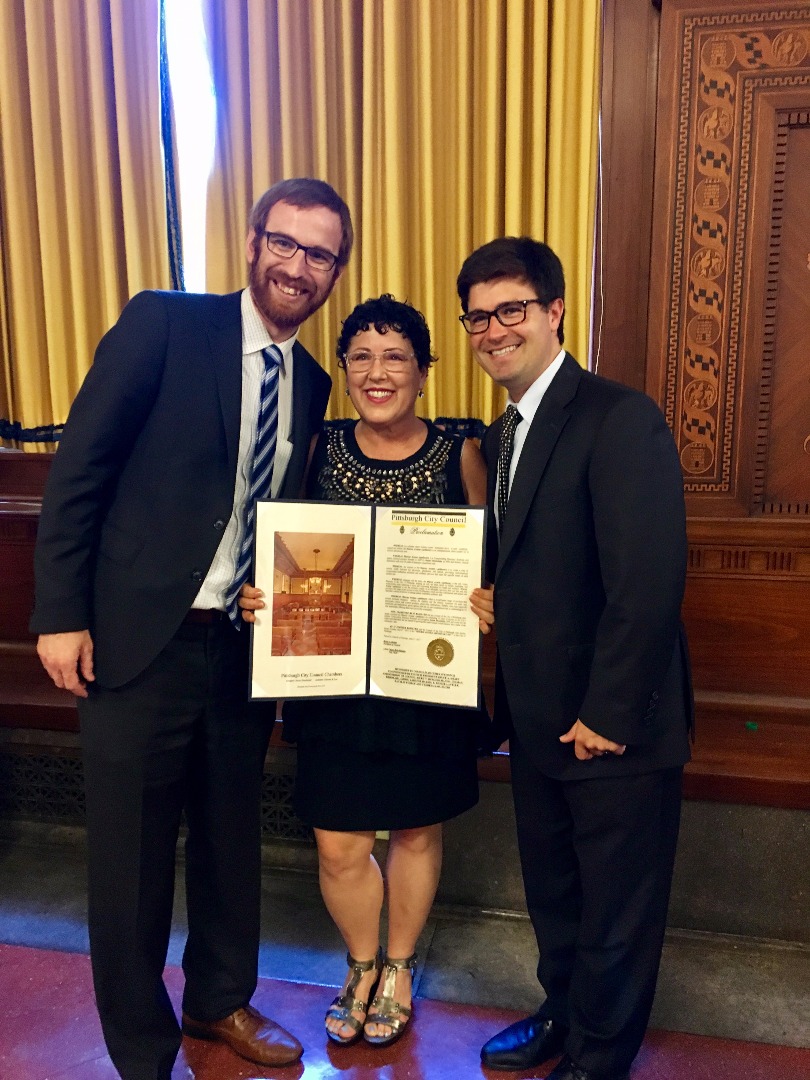 The Pittsburgh City Council issued a special proclamation to Murray Avenue Apothecary and Susan Merenstein, Pharmacist and Owner, on Tuesday June 27th, 2017, officially making that day "Murray Avenue Apothecary Day" in the City of Pittsburgh in recognition of our small woman-owned business serving the community for over 10 years! A special thanks to Councilmen Corey O'Connor and Dan Gilman for making this possible.
---
August of 2017
Murray Avenue Apothecary was "Sponsor of the Month" in the August Issue of Fox Chapel Living Magazine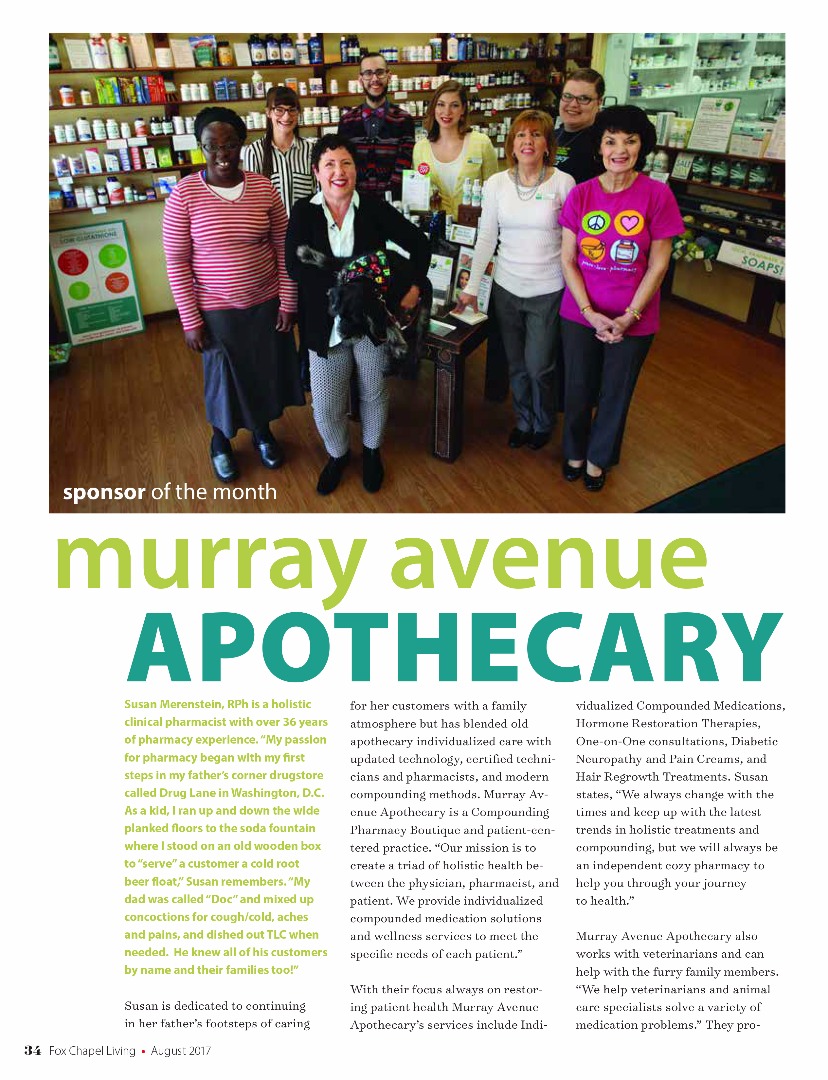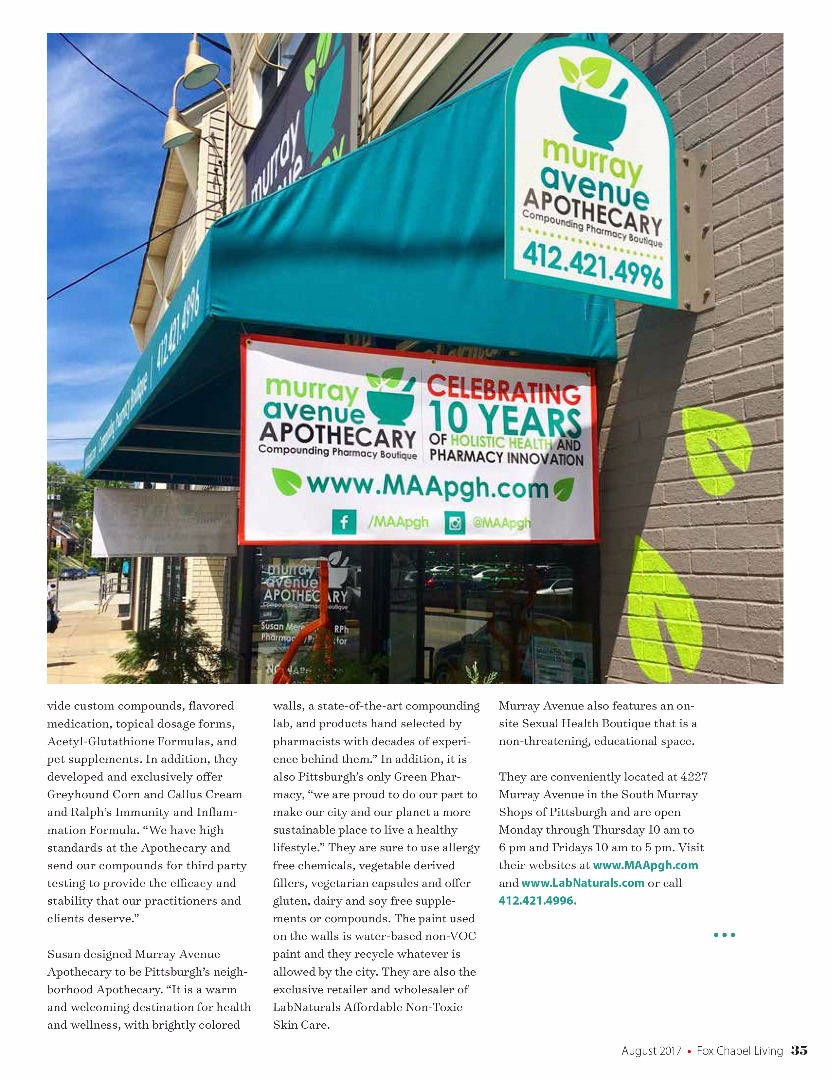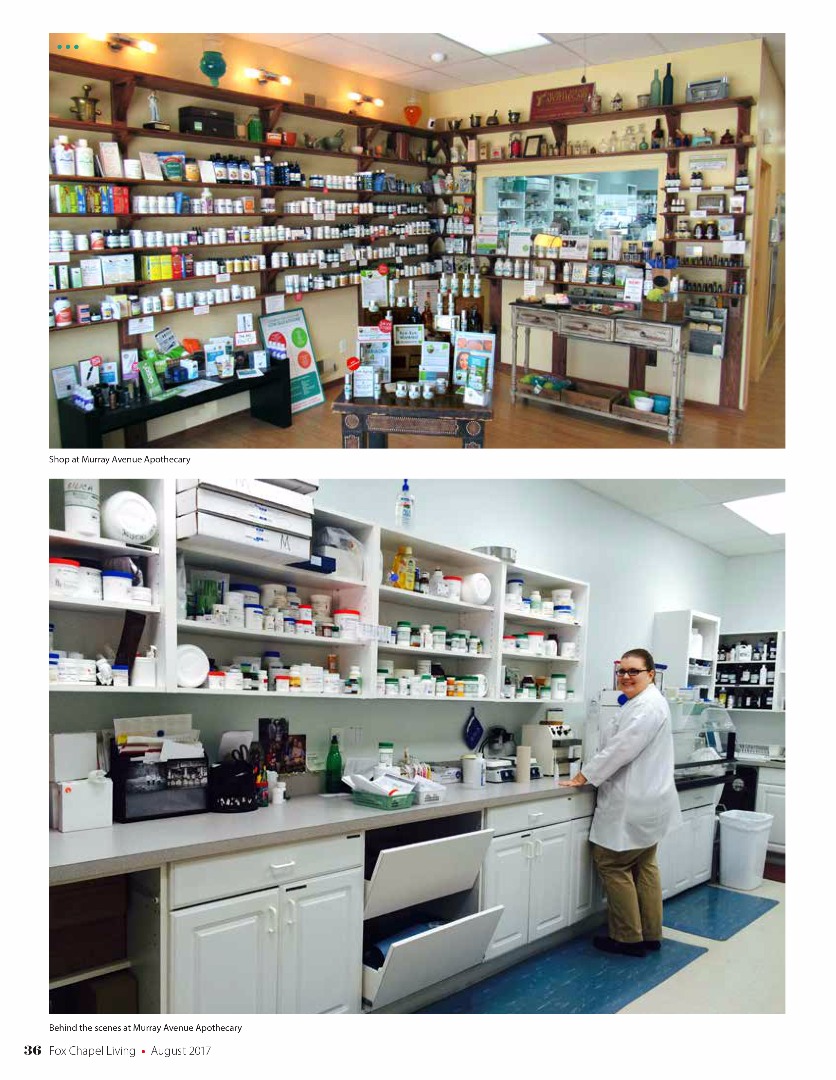 ---
May 10, 2017
Murray Avenue Apothecary celebrates 10 Years of Holistic Health and Pharmacy Innovation!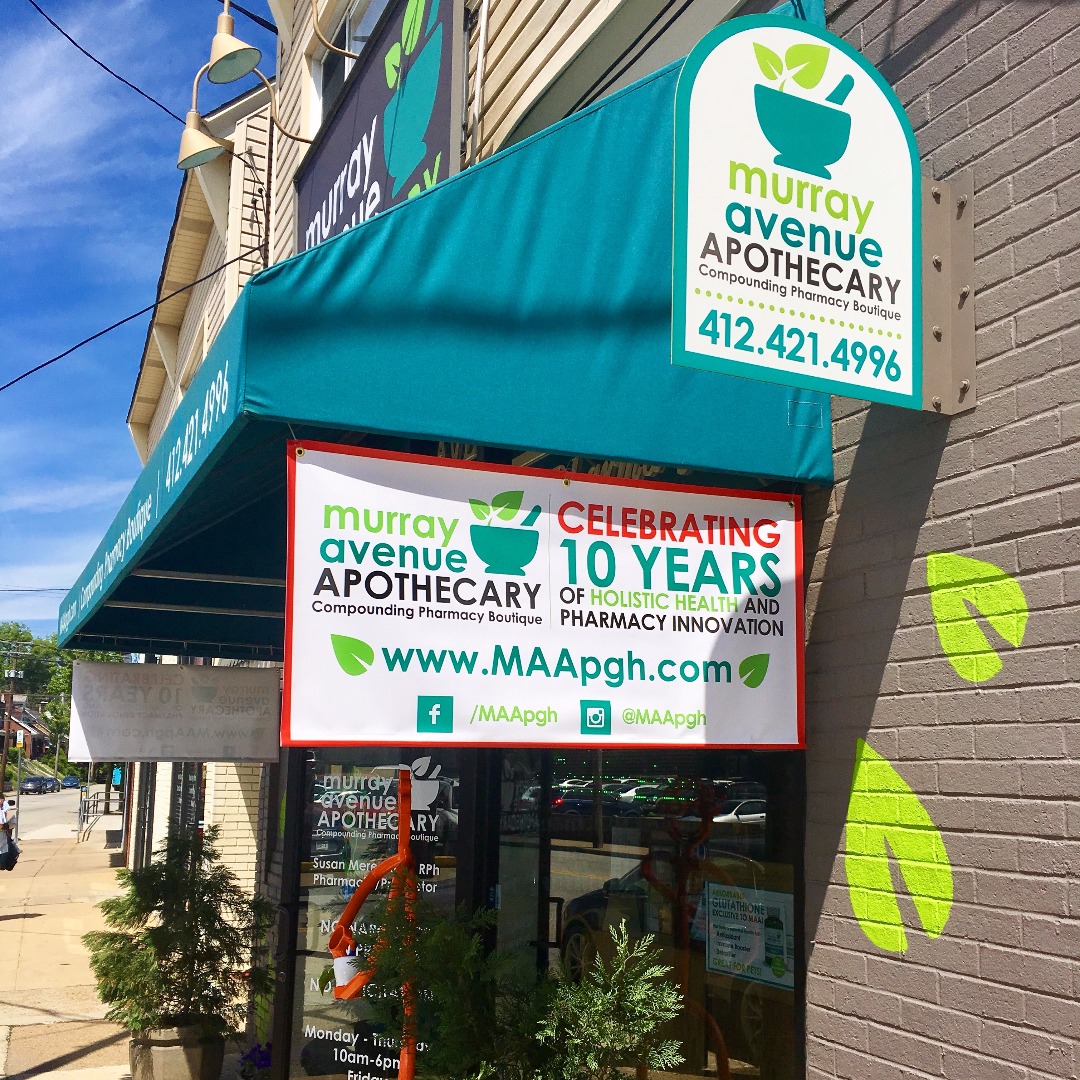 On May 10th 2017 Murray Avenue Apothecary celebrated being open for 10 years!
---
March 20, 2017
Murray Avenue Apothecary was featured in an article in the Pittsburgh Business Times!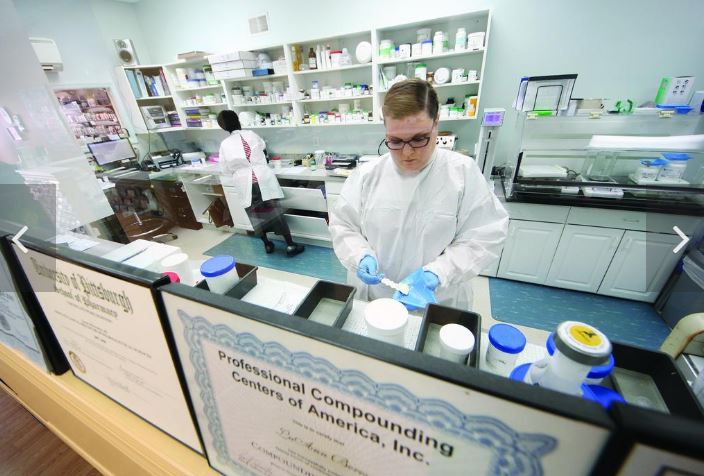 Specialty Pharmacies Fill Prescriptions and A Niche
Susan Merenstein can remember growing up in her father's pharmacy, standing on old milk crates to reach the register and eventually working under him as a technician, packaging medication using an old hand-cranked machine.
"I feel like pharmacy is in my blood," she said. "That's how much a part of me it is."
Despite her deep connection to the profession, Merenstein found herself in a midcareer crisis back in 2001 — after years of working in a traditional pharmacy, she had an interaction with a doctor that served as the "wake-up call" that led her to rethink her job entirely.
"I was on the phone with this physician," she said, "and he was prescribing the 17th medication for one of my little old ladies, and it just hit me: What am I doing? How am I impacting health? Do I have any say?
"I said, 'Doctor, could we maybe consider dropping this last med? There's a duplication,' and he said, 'just fill it.' The very next day, I went down into the compounding lab where I was working, and I spent the next seven years down there."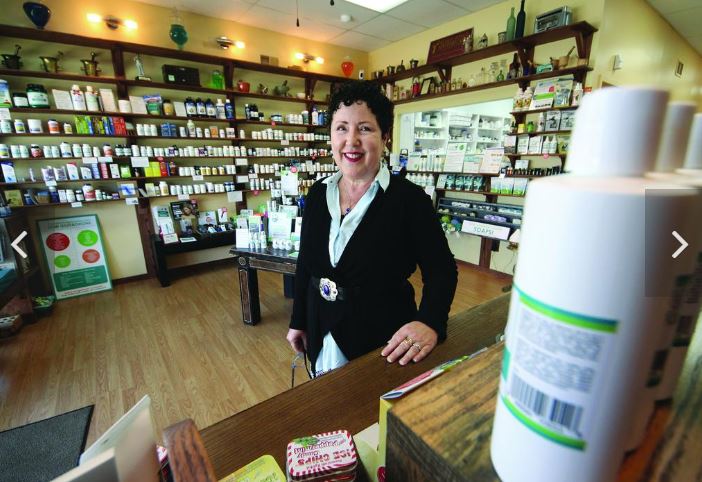 In 2008 and after years spent envisioning how she would run her own pharmacy, Merenstein opened the doors of Murray Avenue Apothecary, which she claims is Pittsburgh's only "green pharmacy."
This approach includes everything from the type of paint covering its walls to its recyclable prescription vials. Murray Avenue Apothecary specializes in compounding and wellness, with a range of treatments and products for hormone imbalance, sexual health, skin and hair care and nutrition. It also compounds pet medications.
"We don't sell anything with gluten, there are no lactose fillers in our capsules — they're all vegetarian capsules, they're not gelatin. We do pay very close attention to peoples' allergies and sensitivities," Merenstein said. "We don't have any narcotics here. There are people who come in here with a prescription for Suboxone, or they'll come in and say 'can I get my OxyContin filled here?' But we have very few, because in a neighborhood, the word gets out that we're not that kind of pharmacy."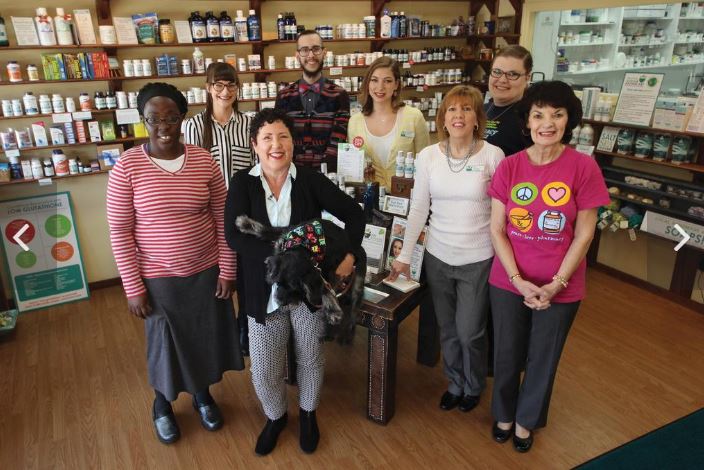 Murray Avenue Apothecary is a niche business, part of a growing trend among small pharmacies that have found ways to distinguish themselves from traditional ones increasingly linked to large companies like CVS, Walgreens or Rite Aid. From specialty drugstores that focus on high-cost medications for rare conditions to those that cater to specific populations like correctional facilities, niche pharmacies are fast becoming the norm in a competitive market dominated by big chains.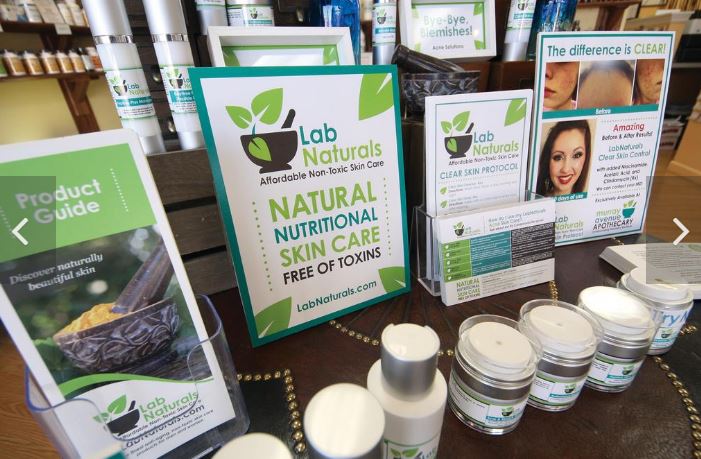 "With changes in health care and the [Food and Drug Administration] drug pipeline, and as we move more and more toward personalized health care, we're moving ... to the more sophisticated approaches of managing patients genetically and treating smaller populations. The key is being able to identify those populations and capitalize on what's needed," said Gordon Vanscoy, associate dean for business innovation at the University of Pittsburgh School of Pharmacy and chairman and CEO of Pantherx Specialty Pharmacy. "There are folks specializing in retail pharmacies ­— those looking at the 340B market, which is the government-assisted program market — so it really is as the big players become focused on efficiency, these opportunities arise."
Vanscoy has watched the specialty pharmacy market grow since its infancy. He was involved with Stadtlanders Pharmacy, one of the first specialty pharmacies in the nation in the early 1990s, back when the concept was rare.
"It was a very high-touch, high-clinical service, high-financial-counseling service entity, and it grew. I was with them through three sales, and it ultimately sold to CVS, but I saw a transition occur in the market, and it became very much commodity-based," he said. "About six or seven years ago, together with several former students of mine, I started Pantherx. ... We wanted to recreate a very patient-centered management and assistance program to help, so we started one patient at a time, and began to grow our core business with the intent of trying to focus on these rare diseases."
That approach has worked well for Pantherx, named Pittsburgh's fastest-growing company last year by the Business Times and one of the 10 fastest-growing companies in the nation, according to Inc. magazine. For Vanscoy, that growth is only going to continue for Pantherx and specialty pharmacies like it in the next few years, fueled by research and an expanding demand for high-cost, specialized drugs.
"It's going to be within the next two years that the overall drug spend in this country will be more on specialty drugs than traditional drugs," he said. "It's research and the focus on using more targeted therapies. It takes a lot to get these drugs to market, and you're not using them across as broad a population, therefore the cost to society is higher. A specialty drug is either a very expensive drug, or requires special clinical handling, or requires special financial counseling, and you're going to see more and more drugs released into the market that fall into those categories."
But managing rare drugs or offering complementary homeopathic treatments aren't the only ways pharmacies are filling niches in the market.
Shawn Nairn, owner of Hometown Pharmacy, a traditional pharmacy with two locations in the Pittsburgh area, said not long after he began offering compliance packaging out of his existing pharmacies two years ago, he realized the demand for the service could outstrip his capabilities.
That's why he started a third pharmacy, Carnegie-based Acorx, which works exclusively to create compliance packaging for patient prescriptions.
"We don't do retail trade, we don't have people walking in the store. It's strictly accounts we get," Nairn said. "We are strictly based on compliance packaging, so our customers come from home-care agencies that recognize clients of theirs who can benefit from the compliance packaging. We get hospital discharge customers, and they're a good patient for us because a lot of these people get discharged from the hospital and they're on medication for the first time and it's confusing, and they struggle with medication management."
Acorx packages a week's worth of individual daily doses of medication inside cards printed with dates, dose times and a key that identifies medications contained in the package. Acorx refills the cards and delivers them to patients, creating another layer of security by enabling them to check for missed doses or other issues, Nairn said.
"Something like 50 percent of hospital readmissions for seniors are for medicine-related issues — either they didn't take it at all, or maybe they took it incorrectly, or the dosing was wrong, and these are all things we try to fix to smooth the transition between a person being discharged and being back at home, so they don't end up back at the hospital," Nairn said.
The impetus for starting Acorx, and the inspiration for its name, Nairn said, was to work with accountable care organizations, voluntary groups of doctors, hospitals and other providers that provide coordinated care for their Medicare patients. The pharmacy, which opened in early March with some existing patients from Hometown's previous compliance packaging service, also is well-positioned to work with other populations, including behavioral health and homebound patients, Nairn said.
"I've been doing the compliance packaging out of my two retail stores, and about a year and a half ago, I was fortunate enough to have the foresight to see the value of where this was going and that there was a market for it," he said.
"It created a niche for me, because I was doing things a little differently than CVS or Walgreens," he continued. "Yes, we were filling prescriptions for patients in the same way they were, but if I can position myself as someone who can solve issues for problem patients and for doctors, it was a way to separate me and create my own niche within the industry."
By Lydia Nuzum, Pittsburgh Business Times.
---
May 16, 2016
Murray Avenue Apothecary featured in Fox Chapel Living, East End Food Coop, and Whirl Magazine
Murray Avenue Apothecary has been featured in multiple publications for this month and last month. In April, the small business was featured in East End Food Coop newsletter as one of Food Coop's Community Partners. MAA held a special for Food Coop members for the entire month of April stating that if members brought in their card, they would receive 10% off supplements and more. Their April feature can be seen here. MAA is also listed as a Community Partner on East End Food Coop's website at ​www.eastendfood.coop/co-op/community/community-partners-program.
​This month, Murray Avenue Apothecary was also featured in Fox Chapel Living Magazine as Sponsor of the Month. MAA received a two-page spread in the magazine with photos and an entire-page article on MAA and Pharmacist/Owner, Susan Merenstein. Their feature can be seen here.
---
October 24th 2017
Hillman Integrative Oncology Wellness Fair!
We are an integral referral source for Hillman Integrative Oncology doctors to help their patients. We are exclusively invited each year to take part in the prestigious Hillman Integrative Oncology Wellness Fair and we are honored to participate and help doctors help patients.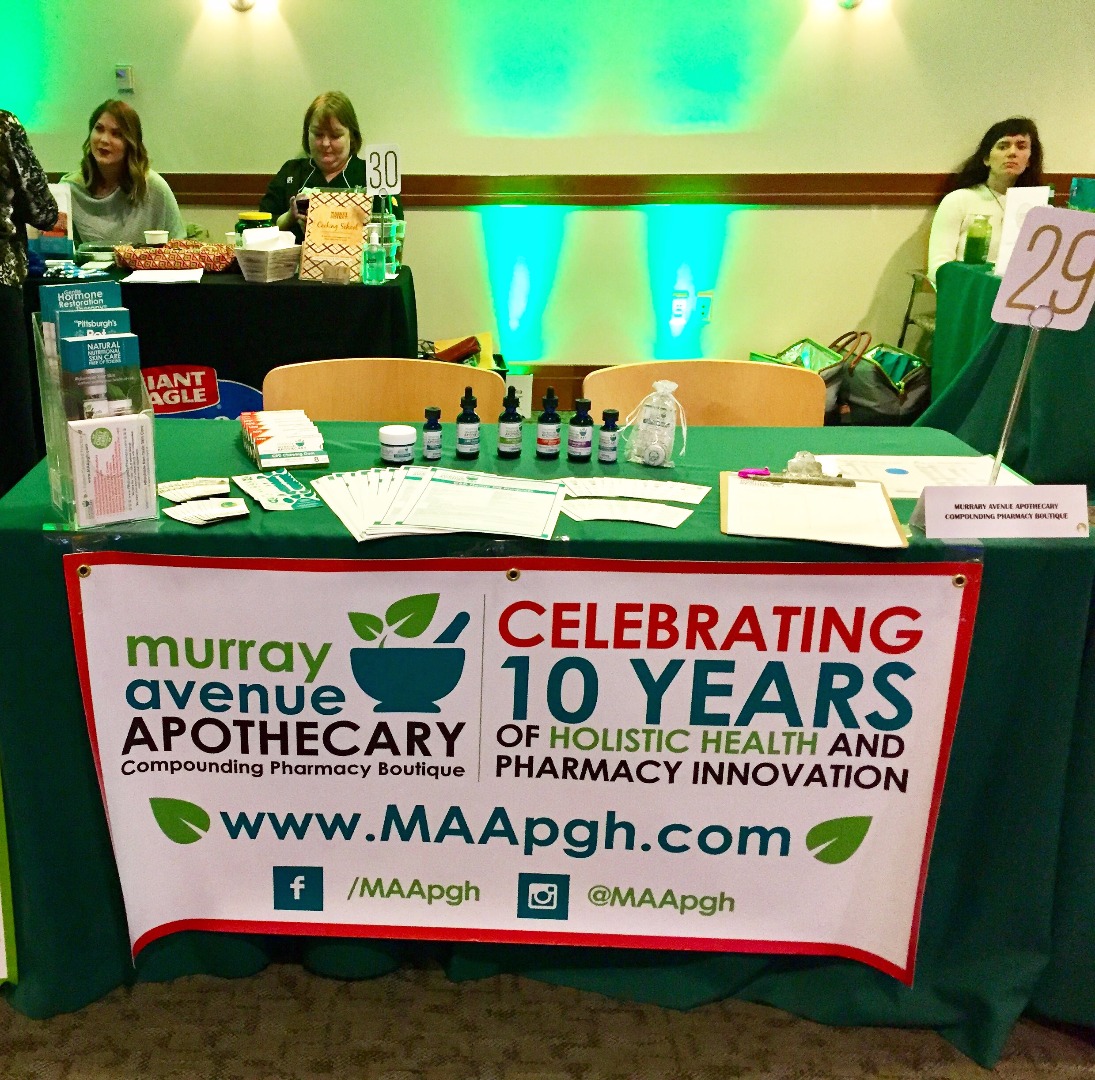 ---
October of 2017
Pancakes for PANDAS and "My Kid is Not Crazy" Movie Screening
Murray Avenue Apothecary is a proud Event Sponsor for Pancakes for PANDAS and "My Kid is Not Crazy" Movie Screening on Saturday Thursday October 19th 2017
Murray Avenue Apothecary is an Event Sponsor for Pancakes for PANDAS and "My Kid is Not Crazy" Movie Screening
5:30 – 6:30 pm Evening Breakfast & Mimosas
7:00 – 8:30 pm Movie Screening "My Kid is Not Crazy"
8:30 – 9:30 pm Professional and Parent Panel Discussion
Breakfast at Pamela's Diner in Squirrel Hill - 1711 Murray Avenue Pittsburgh 15217
Movie Screening at Jewish Community Center / Katz Theater – 5738 Darlington Road Pittsburgh 15217
---
October of 2017
Greenfield Bridge is Back Event
Murray Avenue Apothecary is a proud Event Sponsor for the Greenfield Bridge Reopening on Saturday October 14th 2017
Website Link: http://gcapgh.org/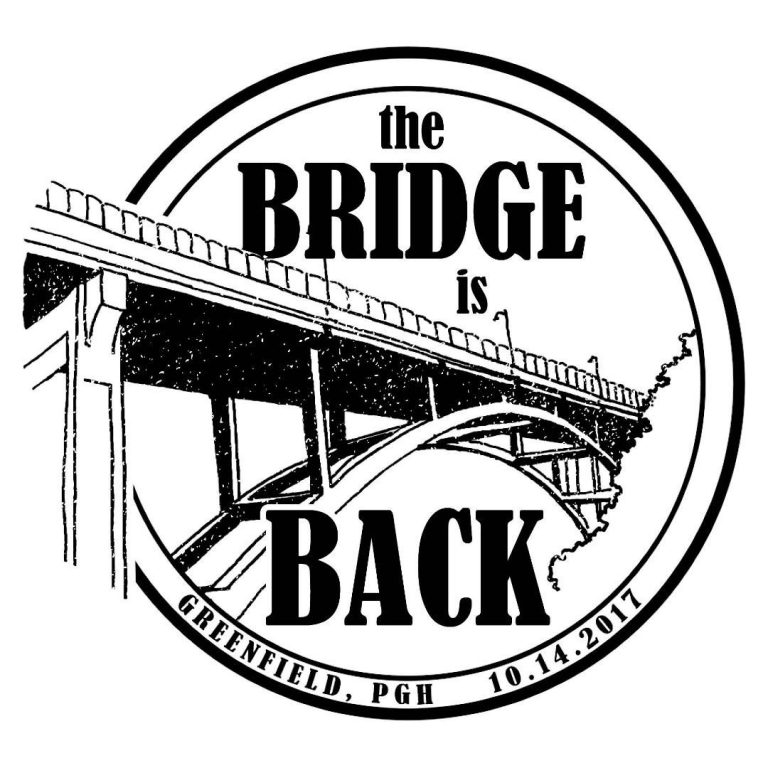 ---
August of 2017
Murray Avenue Apothecary was featured for an article in The Jewish Chronicle!
"Compounding Pharmacist Lends Personal Touch to Health, Wellness, Beauty"
by Toby Tabachnick, Senior Staff Writer

Susan Merenstein may not have discovered the Fountain of Youth, but — to borrow a phrase from the film "When Harry Met Sally" — I'll have what she's having.
At 58, Merenstein, a compounding pharmacist and the owner of Murray Avenue Apothecary, has a flawless complexion, a vivacious personality and, most definitely, a spring in her step.
Her youthful aura can be attributed, at least in part, to her own line of skincare products, Lab Naturals, which she developed about 12 years ago and sells in the boutique pharmacy she has operated in Squirrel Hill for the last decade.
Her dog, a mutt called Ralph, is another testament to the wondrous concoctions coming out of Murray Avenue Apothecary. He is 17 years old, and though a bit tired, still kicking, which Merenstein says is a result of the pet products that she compounds.
"He's a great testimonial," she said. "He's been taking something that I call Ralph's Inflammation and Immunity Formula that I designed."
Merenstein has pharmacy in her genes. Her late father was a pharmacist in Washington, D.C., where she grew up, and he was a role model for her in a myriad of ways.
"He's in my brain all the time," she said. "I model my business practices after him. Fairness, right? Quality. Communication. And so I sleep really well at night."
Merenstein, who earned her degree in pharmacy at the University of Pittsburgh in 1981, worked for many years as a traditional behind-the-counter pharmacist, until she grew weary of counting and cutting pills, yearning to make a bigger impact in people's lives.
"I literally left the prescription counter 17 years ago, and that's when I went into the compounding lab at a former pharmacy. So, I redefined myself."
As a compounding pharmacist, Merenstein — in consultation with her clients' physicians — creates individualized treatments to more specifically address each person's particular needs. Many of her clients come to her to help correct hormone imbalances, that, she says, doctors often do not have the time to adequately address.
"[My practice] started off with hormones and hormone consultation," she said. "We get referrals from doctors for patients who need help. It's very hard for doctors to have the time any more. It's really, really hard. The docs simply do not have time to sit there and go through an hour of, 'When did your symptoms start? How was your period when you first started menstruating?'"
Human hormones, she said, can be duplicated in the lab, obviating the need for synthetic hormones.
"We can replete our depleted hormones with bioidentical or human identical hormones," according to Merenstein, and those hormones can help treat symptoms of menopause, as well as provide relief for those suffering from menstrual symptoms.
Cathy Mion, a longtime client of Merenstein's, has relied for 10 years on the holistic pharmacist for treatment for menopausal symptoms. Merenstein, Mion said, continues to provide "education, information, a listening ear and compassion. I treasure her knowledge base."
Merenstein also focuses on wellness at her pharmacy.
"That's why we call ourselves a 'compounding pharmacy boutique,'" Merenstein said. "The skincare is huge. Skincare is so important to get right because there are so many toxic ingredients in skincare."
In addition to hormone consultation, skincare and pet treatments, Murray Avenue Apothecary also offers a host of other services, including remedies for hair loss.
"We do a lot of different things," Merenstein said. "Over the years, we always try to define ourselves. Me, being in my 37th year of practice, I feel like I'm at the best point I can be. I'm really at a peak. I mean I just got recognized by the City of Pittsburgh and received a proclamation in June. It just feels so good to be recognized."
Murray Avenue Apothecary is "unique," according to Merenstein.
"I don't think there is anyone out there like me," she said. "I know all my competitors, and there is no one doing what I'm doing. Most compounding pharmacies are going to do hormones and stuff. They are going to do hormones and make pain balms. But I've been doing this for the past 17 years, and I feel like it's more the patient-centered practice that's different here."
Merenstein places a huge emphasis on personalized client consultations. "I tell people to make an appointment to sit down face to face," she said.
Peggy Dayton, another longtime client of Merenstein's, originally sought her help for menopausal symptoms. In addition to compounding hormones for Dayton, Merenstein also recommended she take vitamin C and D supplements. The cocktail seems to be working.
"I just went to L.A. Fitness, and the guy there thought I was 45, and I'm 61," Dayton said. "People don't believe how old I am. I have great hair, great nails, great teeth. If it wasn't for Susan … "
"Susan is one of the most intelligent people I know," Dayton continued. "She is always studying and reading up on things."
Recently, Dayton ran into an old boyfriend who asked her if she had found the Fountain of Youth. "I told him it's because I take a lot of vitamins and supplements," she said. "Obviously, he doesn't take them, because he is short and fat and bald."
A few doors down from Murray Avenue Apothecary is 20-20 Opticians, the business run by Merenstein's husband, Barry, and her brother-in-law, Evan Merenstein. But that is only one reason why Merenstein loves going to work.
"I love coming to work every day," she said. "Every time I walk in the door to the pharmacy I am hit once again with that feeling of health and brightness and hope. People will often say when they come in here they want to breathe, like a sigh, like they've found a place of healing." PJC
---
May 13, 2016
Murray Avenue Apothecary holds DoTerra Essential Oils Event
After holding their first DoTerra Essential Oils Event on April 21, 2016, Murray Avenue Apothecary held their second DoTerra Essential Oils Event on Friday, May 13th, 2016 at the Apothecary. Specialists Jacquie Algaier & Dr. Lori Rothschild were at the Apothecary from 12pm to 5pm, educating and demonstrating with DoTerra Essential Oils. Those who participated in the free event received relaxing essential oil hand massages while being educated on essential oils. Snacks and essential oil beverages were also offered at the event. Pharmacist and Owner, Susan Merenstein, hopes to hold more essential oil events to educate the importance and holistic uses of essential oils.
---
May 10, 2016
Murray Avenue Apothecary officially celebrates 9 years of business with successful store-wide sale
Although May 7th was the official day Pharmacist and Owner, Susan Merenstein, opened Murray Avenue Apothecary 9 years ago, the small business decided to hold their official celebration day on Tuesday, May 10th, complete with snacks, giveaways, and a special 10% off store-wide sale for that day only. Merenstein stated that the sale did exceptionally well, and she plans to have more store-wide sales for special holidays/occasions. Susan Merenstein and the staff of Murray Avenue Apothecary are grateful to all who participated in the sale and visited the Apothecary to share the celebration.
---
March 28, 2016
Murray Avenue Apothecary celebrates 9 years of business
Murray Avenue Apothecary celebrates 9 years of being Pittsburgh's Only Green Pharmacy and Compounding Boutique. Although the official anniversary is in May, MAA has already started promoting their 9 years of success for the start of Spring and Earth Day in April as well as their Community Partners feature in the Food Co-op's April Issue. They will also be featured in the Fox Chapel Living magazine as Sponsor of the Month which will be released in May. Susan Merenstein, owner of Murray Avenue Apothecary, plans on providing health and wellness to Pittsburgh and beyond for many more years to come.
---
December 10, 2015
Murray Avenue Apothecary holds Annual Friends and Family Event
Last week on Friday, December 4th, Murray Avenue Apothecary held their Annual Friends and Family Event. The event took place all day at the Apothecary, ending at 6:30 pm. The day consisted of numerous discounts all over the store, raffles and prizes, and food and beverages. Susan Merenstein, owner of Murray Avenue Apothecary, reported that the day was a success with many people attending the event via RSVP and customer walk-ins. Merenstein hopes that next year's event will be just as successful.
---
October 19, 2015
Susan Merenstein, Owner of Murray Avenue Apothecary presents at the Naturopathic Medicine and Integrative Care Conference
On Sunday, October 18th, Susan Merenstein, Owner of Murray Avenue Apothecary participated at the Naturopathic Medicine and Integrative Care Conference at UPMC. In her presentation on "Hormone Balance and Hormone Testing", Merenstein explained the roles of certain hormones, and how keeping them balanced is essential. One of the main hormones she elaborated on was the Thyroid and Hypothyroidism. Monitoring hormone levels through testing such as Saliva Testing, lifestyle changes, and communication with doctors were also a few of the many topics Merenstein covered to ensure balance of hormones. She stresses that taking a proactive role and educating yourself are key to leading a healthy and balanced life.
Susan Merenstein will also be participating in the Hillman Integrative Oncology Wellness Fair on Thursday, October 22nd at Herberman Conference Center at UPMC Cancer Pavilion.
---
July 27, 2015
Murray Avenue Apothecary talks Digestive Health in Animals in Pittsburgh Pet Connection Magazine
In the upcoming issue of Pittsburgh Pet Connection Magazine July/August 2015, Murray Avenue Apothecary features an article dedicated to Digestive Health in Animals. The article explains the importance of probiotics and how they improve animals' digestive health and more, including everything from digestive disturbance warning signs to choosing the right probiotics for your pet. The ad features signature compounded probiotic formulas from MAA including, Animal Digest Formula and Ralph's Immunity & Inflammation Formula which can be purchased on the Pet Compounds page of the website.
Click here to view the ad and article in Pittsburgh Pet Connection Magazine July/August 2015 issue.
---
July 10, 2015
Susan Merenstein, Owner of Murray Avenue Apothecary comments on Greenfield Bridge Demolition
An article published yesterday by Trib Total Media on TribeLive.com documented the Greenfield Bridge Demolition that will be happening this October. In the article, a few local businesses and residents were interviewed, expressing their thoughts. Among them was Susan Merenstein, Pharmacist/Owner of Murray Avenue Apothecary, saying that traffic patterns will greatly be affected, and businesses will stick together. She quoted, "I'll have (promotional) material out for some of the businesses. A lot of these places have really great reputations." That being said, Bridge Closing Specials such as free shipping and more will be something to keep an eye out for at Murray Avenue Apothecary.
---
May 8, 2015
Storefront Renovation Program grant from Pittsburgh's Urban Redevelopment allows Greenfield business to renovate storefront after 8 years of business
In celebration of eight years of business, Murray Avenue Apothecary, a woman-owned independent compounding pharmacy which opened in 2007 in the midst of a weakening economy in Pittsburgh's lower Murray Avenue business district, recently received a matching grant from the Urban Redevelopment Authority of Pittsburgh's Storefront Renovation Program to revitalize its storefront, including a bright, new awning, a neon sign and a fresh paint job to catch the eyes of pedestrians and motorists in the neighborhood.
"After eight thriving years, my business was in need of a bold, new look. I am so grateful to the Urban Redevelopment Authority for providing me with the matching funds necessary to update my storefront," said pharmacist and owner Susan Merenstein. "I want to thank Mayor Bill Peduto and Pittsburgh City Council for increasing funding for the Storefront Renovation Program, which has brightened my space and helped my business attract new clients."
"This program helps to revitalize and beautify neighborhood business districts like ours- the South Murray Shops as area merchants affectionately call it. I encourage business owners throughout Pittsburgh to take advantage of this resource," she added.
Murray Avenue Apothecary is a compounding and wellness pharmacy located in Pittsburgh's Greenfield neighborhood at the South Murray Shops. Our mission is to create a triad of holistic health between the physician, pharmacist and patient. We provide individualized compounded medication solutions and wellness services to meet the specific needs of each patient. As Pittsburgh's only Green pharmacy, we are proud to do our part to make our city and our planet a more sustainable place to live a healthy lifestyle.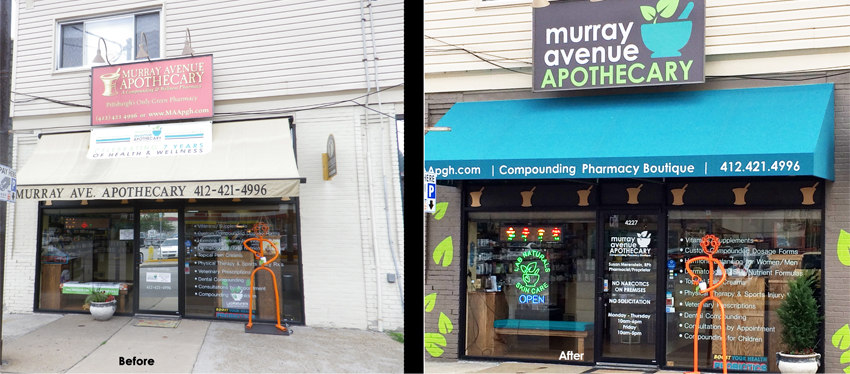 ---
April 16, 2015
Murray Avenue Apothecary is happy to announce their sponsorship with Pittsburgh Earth Day 2015.
By placing an importance on holistic health and wellness services, Murray Avenue Apothecary has committed themselves to the city and planet, creating a more sustainable place to live a healthy lifestyle.
They will be participating in the event at Mellon Square Park on April 22, 2015 with 20% off coupons towards their LabNaturals green, non-toxic skin care and Earth Day themed magnets.
---
April 1, 2015
Pittsburgh Pet Connection Magazine features Murray Avenue Apothecary in their 2015 March/April issue
The featured business in this month's issue of Pittsburgh PetConnection Magazine is Murray Avenue Apothecary and their services for pets. The article talks about Vet Compounding and how many veterinarians nowadays are turning to compounded medications much like what Murray Avenue Apothecary does. The article also features Acetyl-Glutathione, compounded exclusively at Murray Avenue Apothecary, and its uses and benefits for animals.
To view the full article feature on pages 11 and 12, click here.
---
March 10, 2015
Murray Avenue Apothecary raises nearly a $1,000 donation for Dreamchasers Horse Rescue & Rehabilitation
Murray Avenue Apothecary recently held an event on March 9th to raise awareness for Premarin Horses in which they raised nearly $1,000. Those proceeds went to Dreamchasers Horse Rescue & Rehabilitation, where most of the horses there are rescued from the horrid treatments they faced at the Premarin Farms.
Premarin, (PREgnant MARes urINe) is one of the top selling hormonal drugs for women in the country. Even though millions of women take this billion dollar drug every day, most are unaware of its deadly side effects such as cancer, heart attack, blood clots, and stroke. Most women who take Premarin are also unaware of the horrific pain horses suffer in Pfizer's urine farms including imprisonment, dirty feedlots, slaughterhouses, water deprivation, the butcher of 900,000 baby foals, and more.
Dreamchaser PMU Horse Rescue & Rehabilitation was initially created to rescue mares and foals that were discarded by the Premarin drug industry. Since their inception, they have evolved to also rescue horses from neglect, abuse, abandonment and slaughter. They have taken in many animals since 2002, gentled, trained and re-homed as many as possible into qualified homes. The majority of their horses are totally wild (untouched by humans) when they arrive. They are one of the few facilities that can gentle and train a wild horse using common sense, time, gentleness, and patience. The average length of time a rescued horse spends at the ranch is one year.