Our pharmacists and certified technicians have been compounding Minoxidil for over 20 years and have the expertise and testing to prove the efficacy and potency of our products.
Click here to view our results vs. our competitor results.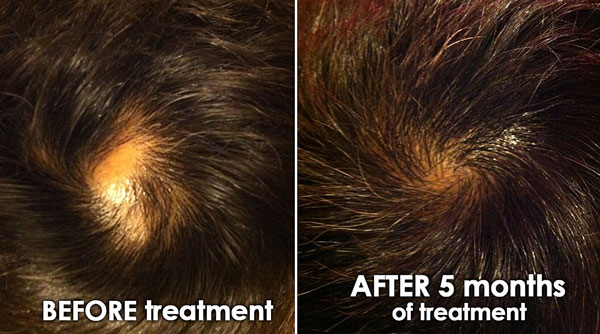 *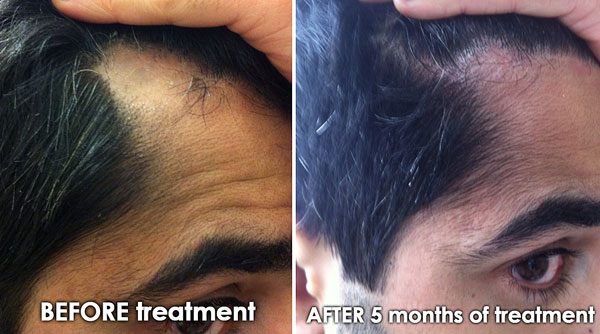 *
Topical Minoxidil is a product which is used to treat and/or prevent hair loss. Minoxidil is the ONLY FDA -approved TOPICAL treatment for male pattern hair loss. High strength PRESCRIPTION Minoxidil IS MEDICALLY PROVEN to STOP hair loss and REGROW hair Minoxidil effectiveness is dose dependent and the higher the dose the better the hair regrowth. Minoxidil topical is prescribed to stimulate hair growth in men and women with a specific type of baldness known as androgenetic alopecia (popularly known as male pattern baldness or female pattern baldness). It is not known how minoxidil works, however by stimulating hair follicle cells and by dilating the blood vessels in the scalp, it appears that Minoxidil mimics the actions of Nitric Oxide. It increases the flow of blood, nutrients, and other important substances to hair follicles. One study found that when Male Pattern Baldness patients cease using Minoxidil, hair loss almost always recurs within 3-4 months of cessation. In order for Minoxidil to work effectively, it must penetrate the scalp deep enough to the hair follicle level. Minoxidil is only soluble in standard liquid base at a concentration of 5%. In order to achieve the 15% concentration, a cream or lotion base must be used and minoxidil particles micronized. This results in a rapidly absorbing triple strength minoxidil application. Patient feedback is positive with results being reported as early as two months. The cream may be cosmetically challenging to apply in areas where a significant amount of hair is present, thus it is recommended as a once a day (evening) "spot" treatment for areas that have been slow to respond to other treatment approaches. Murray Avenue Apothecary can also incorporate many of the standard additives for multimodal treatment approaches.