Online Shop
---
Additional images: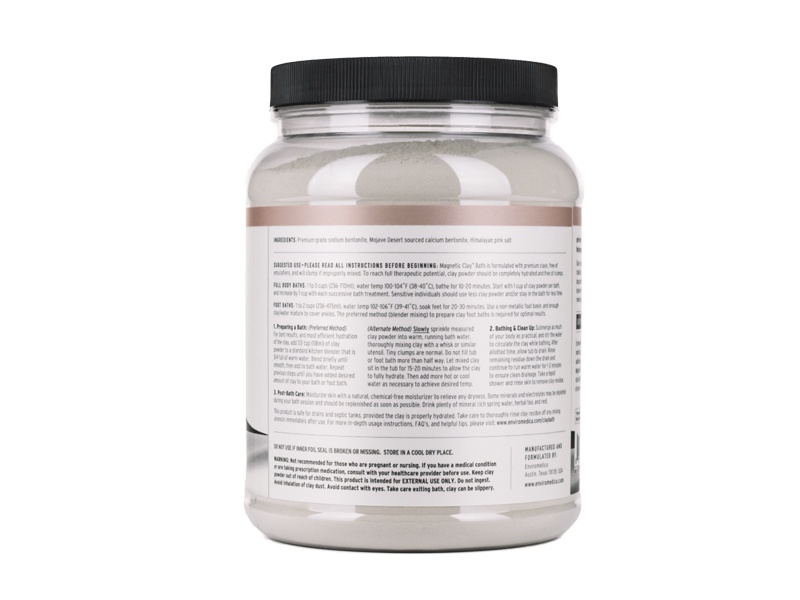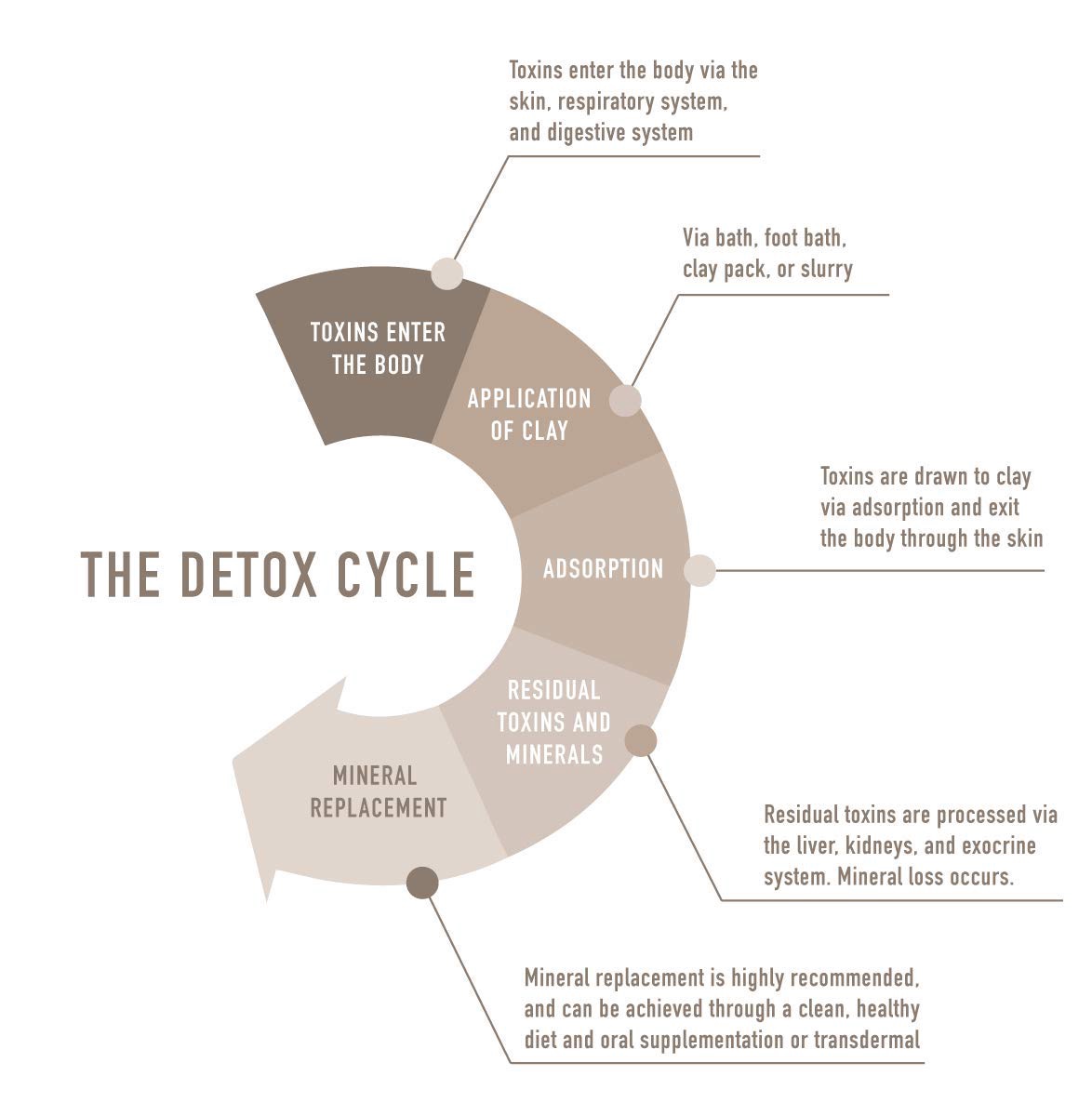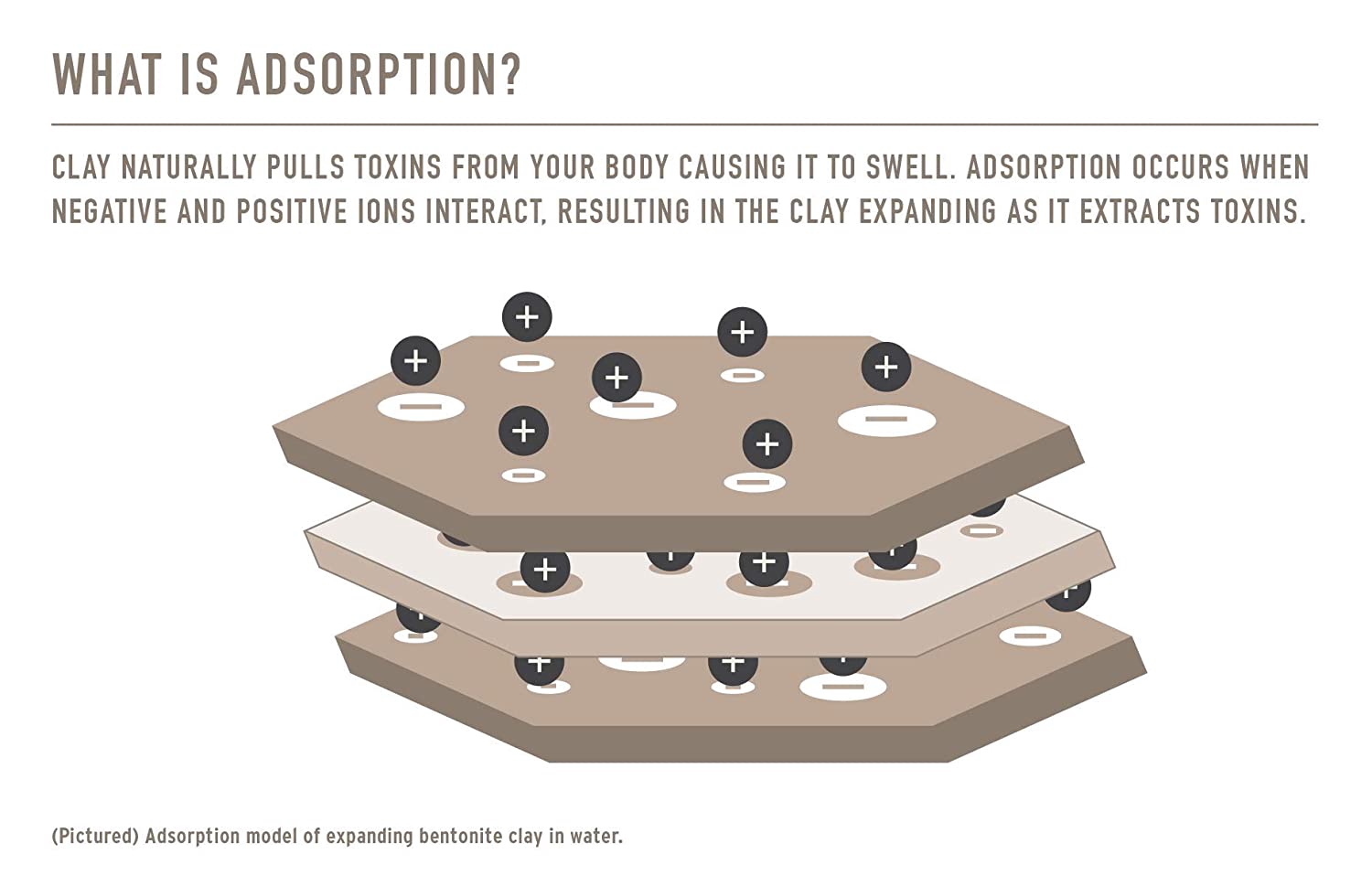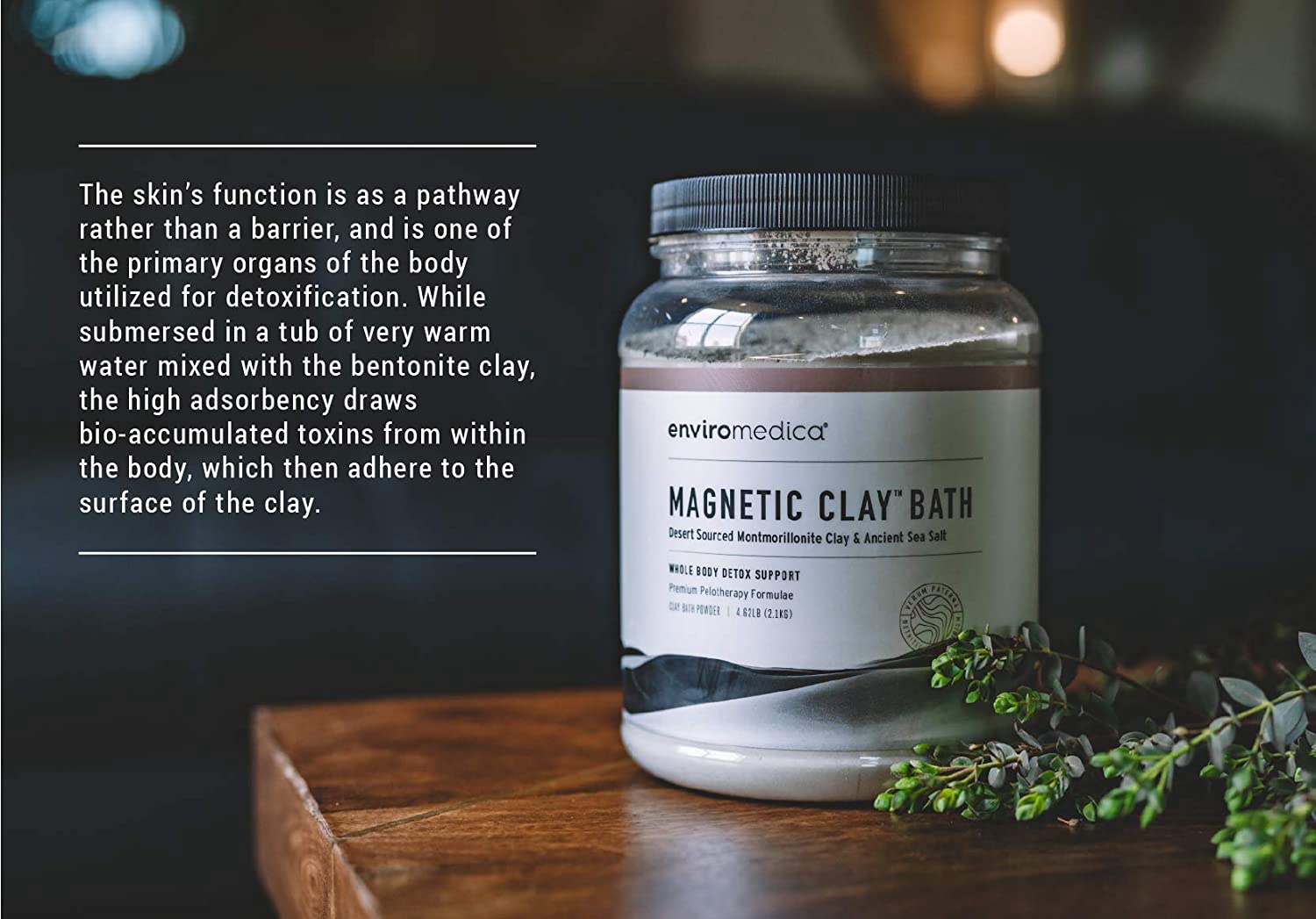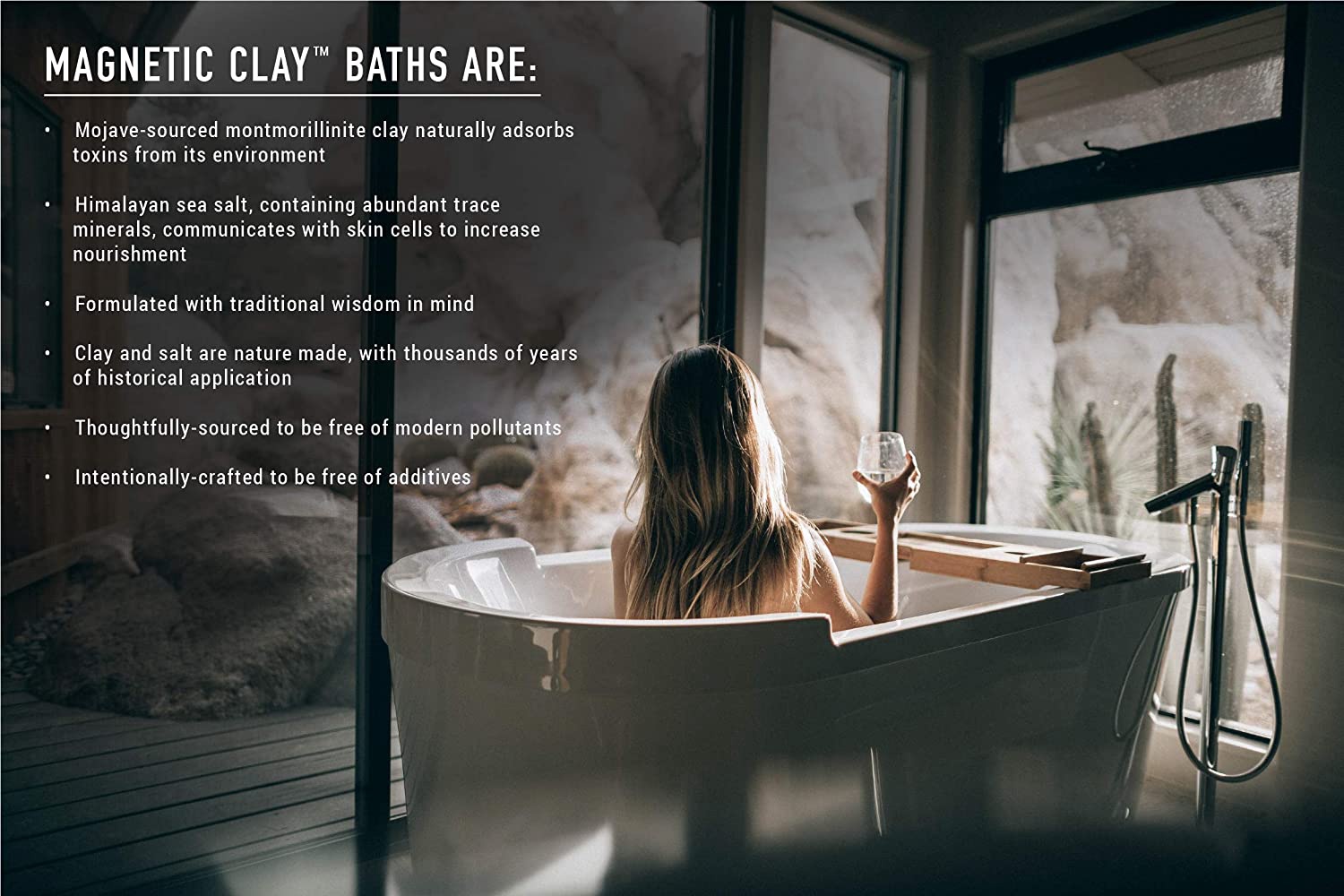 Magnetic Clay Bath
ENVIROMEDICA MAGNETIC CLAY BATH DETOX offers a time-tested detoxification method, using only the highest-grade, desert sourced clay. Free of additives and synergistically combined with ancient sea salt, our clay bath provides a uniquely potent, professional-grade clay bath formula that you can use in the comfort and convenience of your own home.


PELOTHERAPY - the therapeutic use of mud, peat, moss or clay applied to the body. Since recorded time, therapeutic clays have played a pivotal role in traditional therapies; spanning continents and cultures, its benefits are documented throughout history. Now, as pollutants in our everyday lives become more prevalent, Magnetic Clay offers a simple, yet effective, means of removing accumulated toxins, through Adsorption, using our skin as a pathway.


ADSORPTION, HOW IT WORKS - Bentonite clay is a highly adsorbent substance. Unlike absorption, in which fluid is dissolved by a particular substance, adsorption is the adhesion of ions and molecules to a surface. In this case, sodium bentonite clay draws specific toxins to our clay as if they were "pulled by a magnetic field". While submersed in a tub of warm water, the high adsorbency clay draws bio-accumulated toxins from within the body, and down the drain.
One 4.62lb Jar of natural clay contains approximately enough clay for 10 baths, and one bath has the potential to release years of accumulated mineral pollutants out of your body. Our Jar does not include botanical herbal packets that were previously offered with other clay bath variations. This product is safe for drains and septic tanks, provided the clay is properly hydrated during preparation. Take care to thoroughly rinse clay residue off any mixing utensils immediately after use.


For external use only, primary ingredient is sodium bentonite, unlike calcium bentonite, is not to be consumed orally.
4.62lbs