Online Shop
---
Additional images: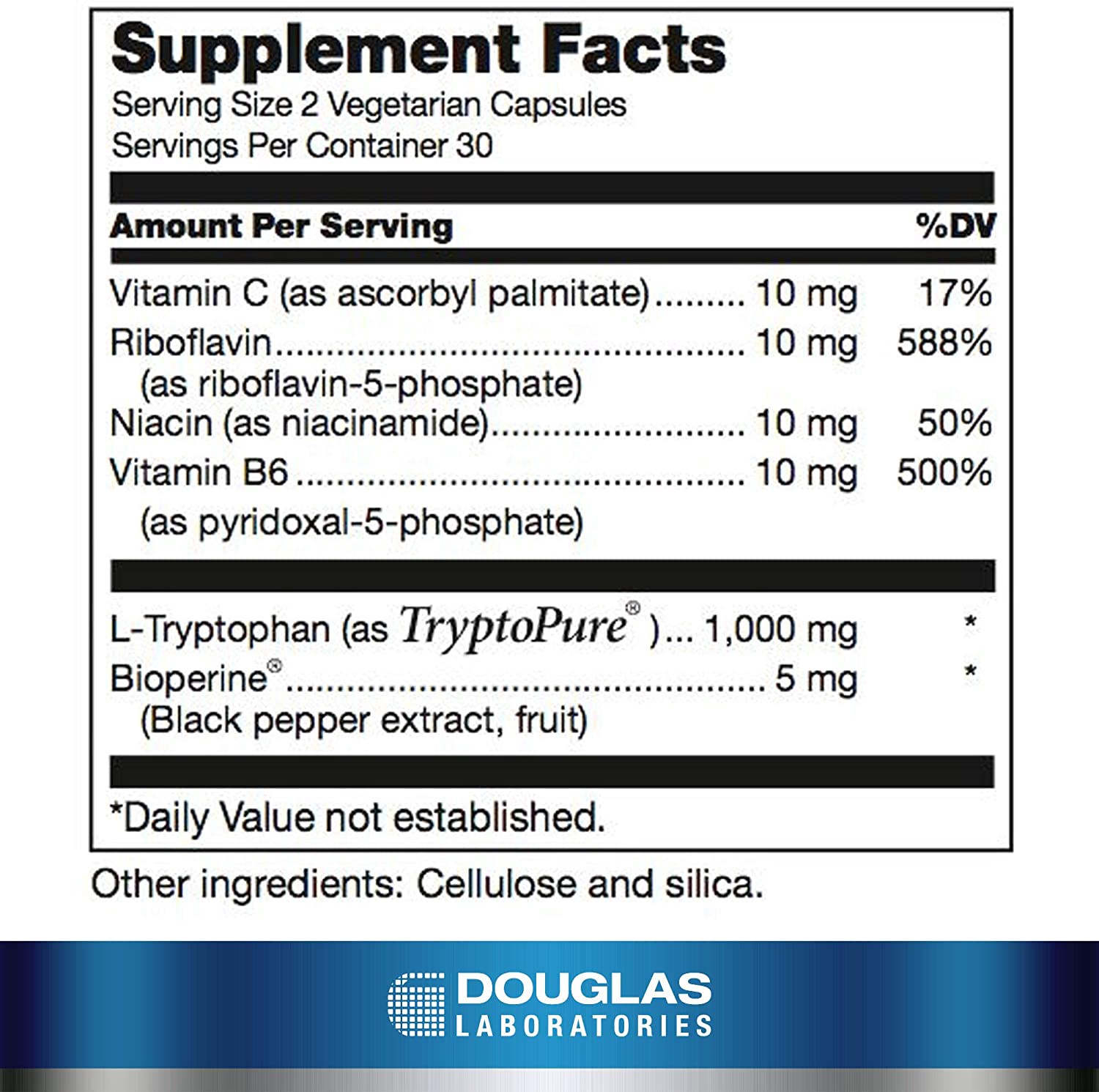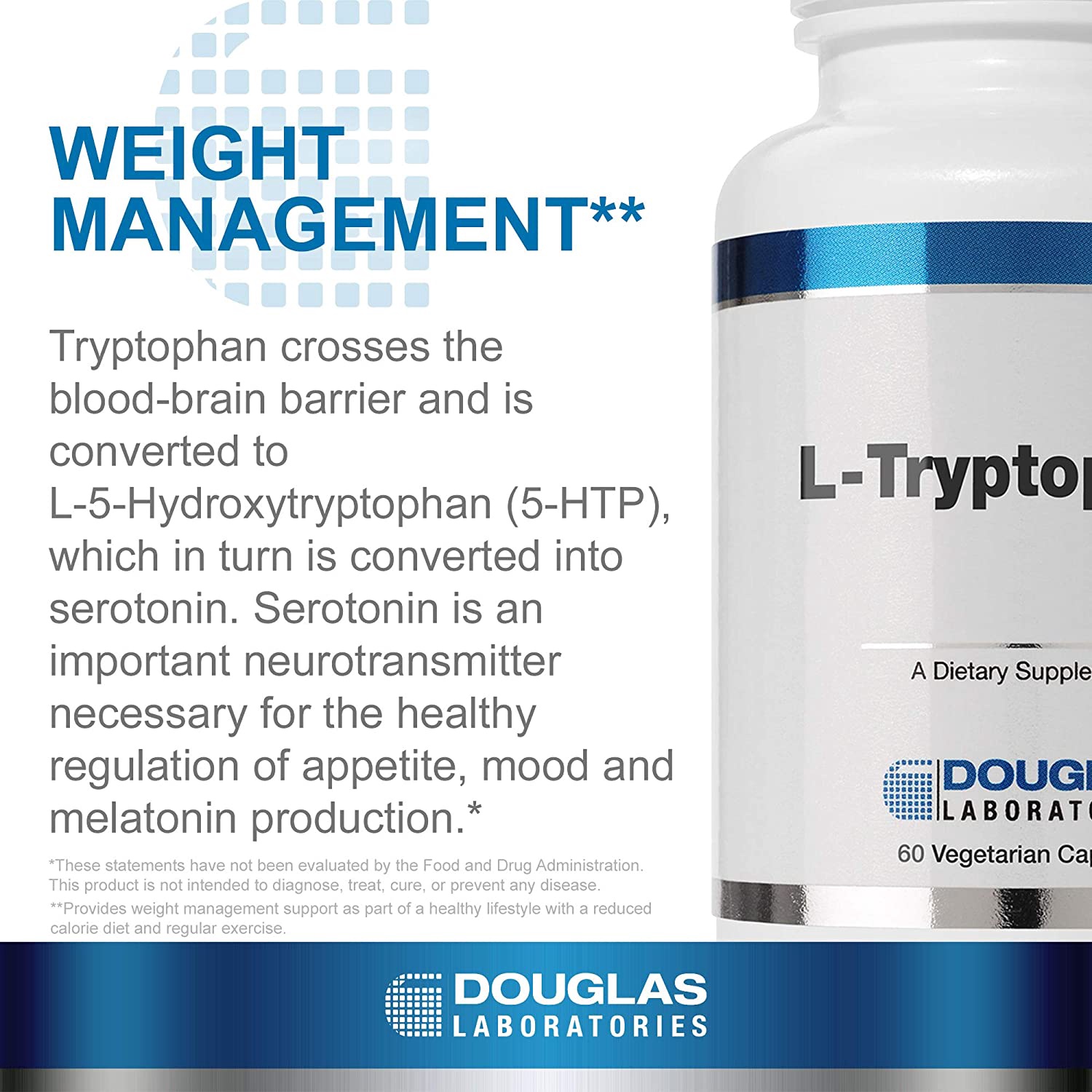 L-Tryptophan 60 caps
Supports Neurotransmitter Health: Tryptophan crosses the blood-brain barrier and is converted to L-5-Hydroxytryptophan (5-HTP), which in turn is converted into serotonin. Serotonin is an important neurotransmitter necessary for the healthy regulation of appetite, mood and melatonin production.*
Healthy Mood & Sleep: Supports healthy mood and restful sleep.*
Vitamins/Minerals/Amino Acids: Dietary supplement formulated to provide valuable support in filling important nutrient gaps in adults.*
Douglas Laboratories researches, develops and manufactures the right suite of rigorously designed, science-based, healthy aging supplements. With a 60-year heritage of innovating and designing nutritional products, we push the potential of active individuals to continually perform at their personal best. | *These statements have not been evaluated by the Food and Drug Administration. This product is not intended to diagnose, treat, cure, or prevent any disease.