Online Shop
---
Additional images: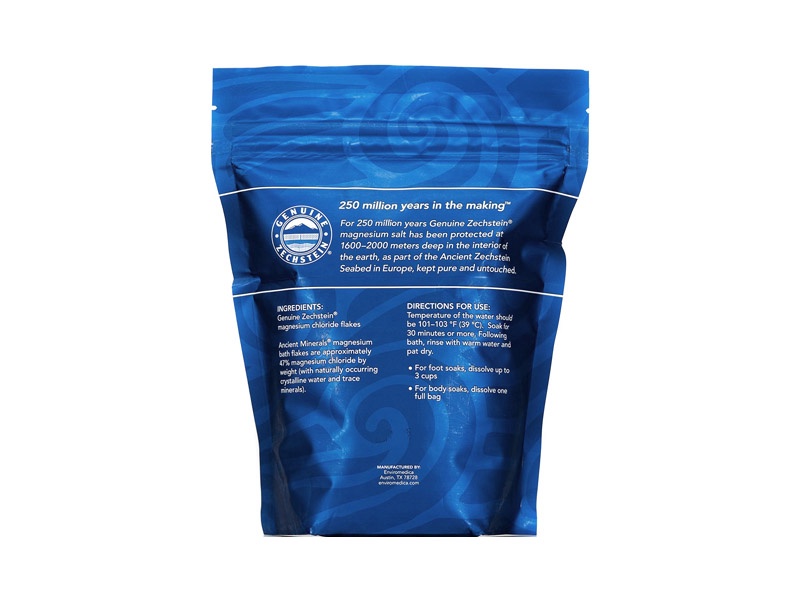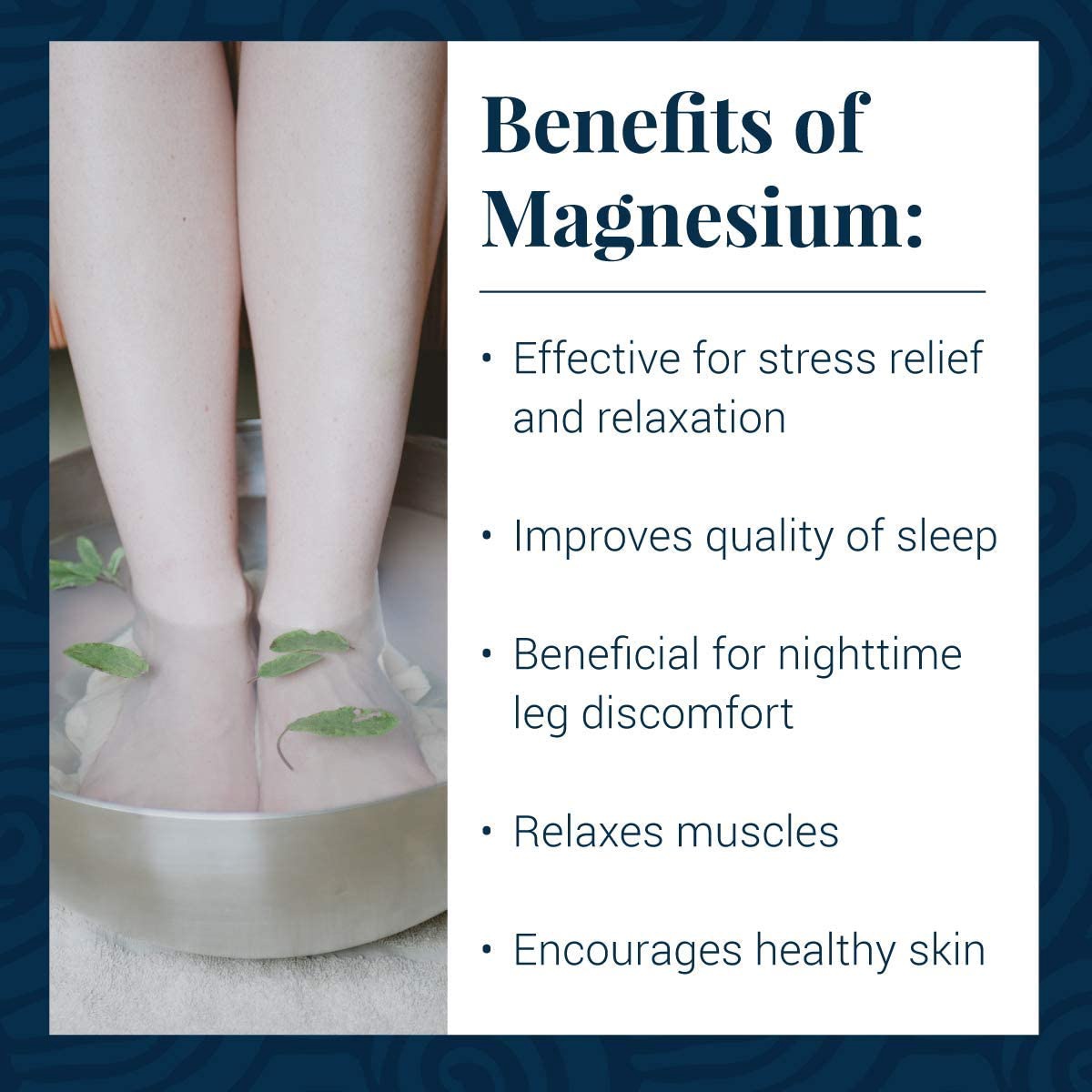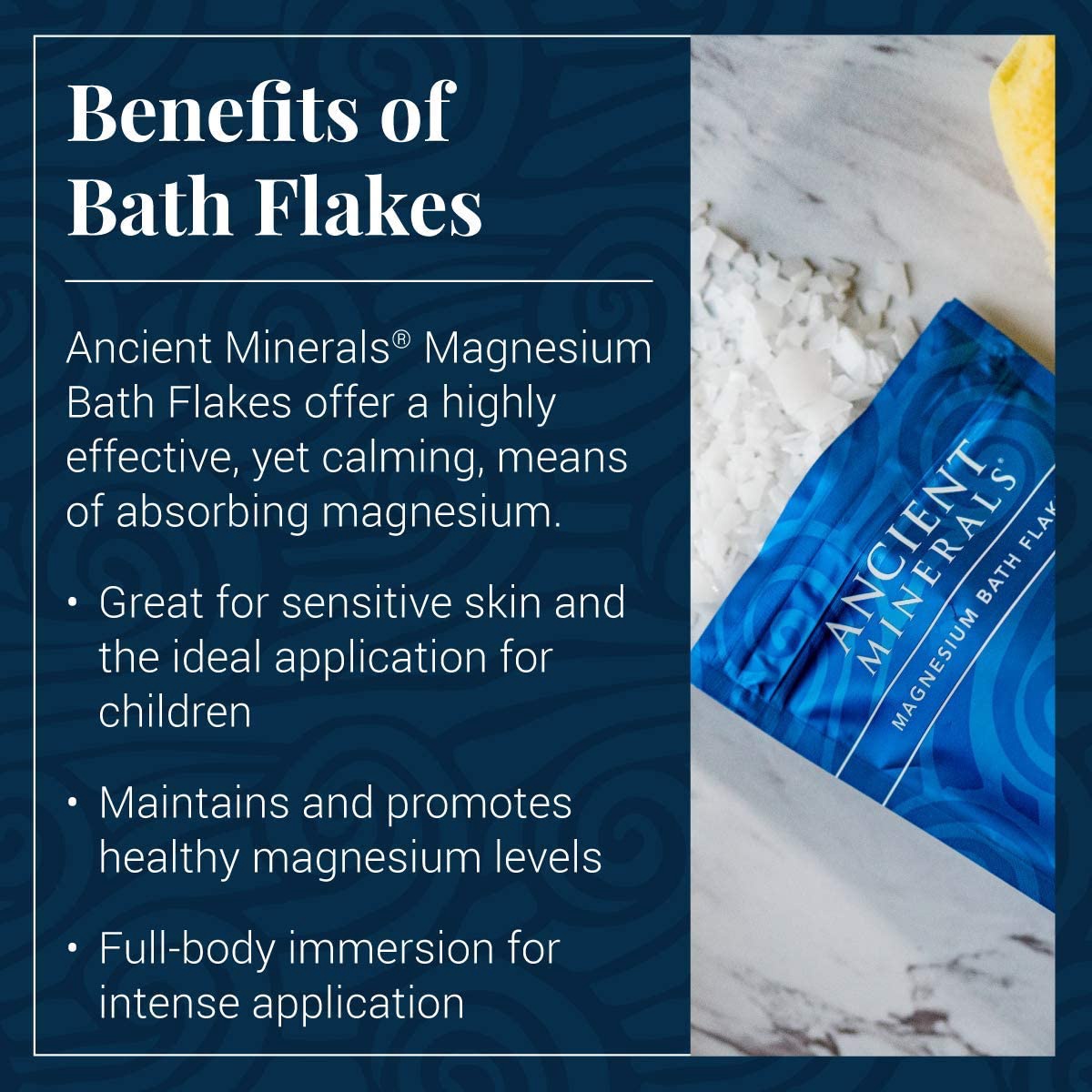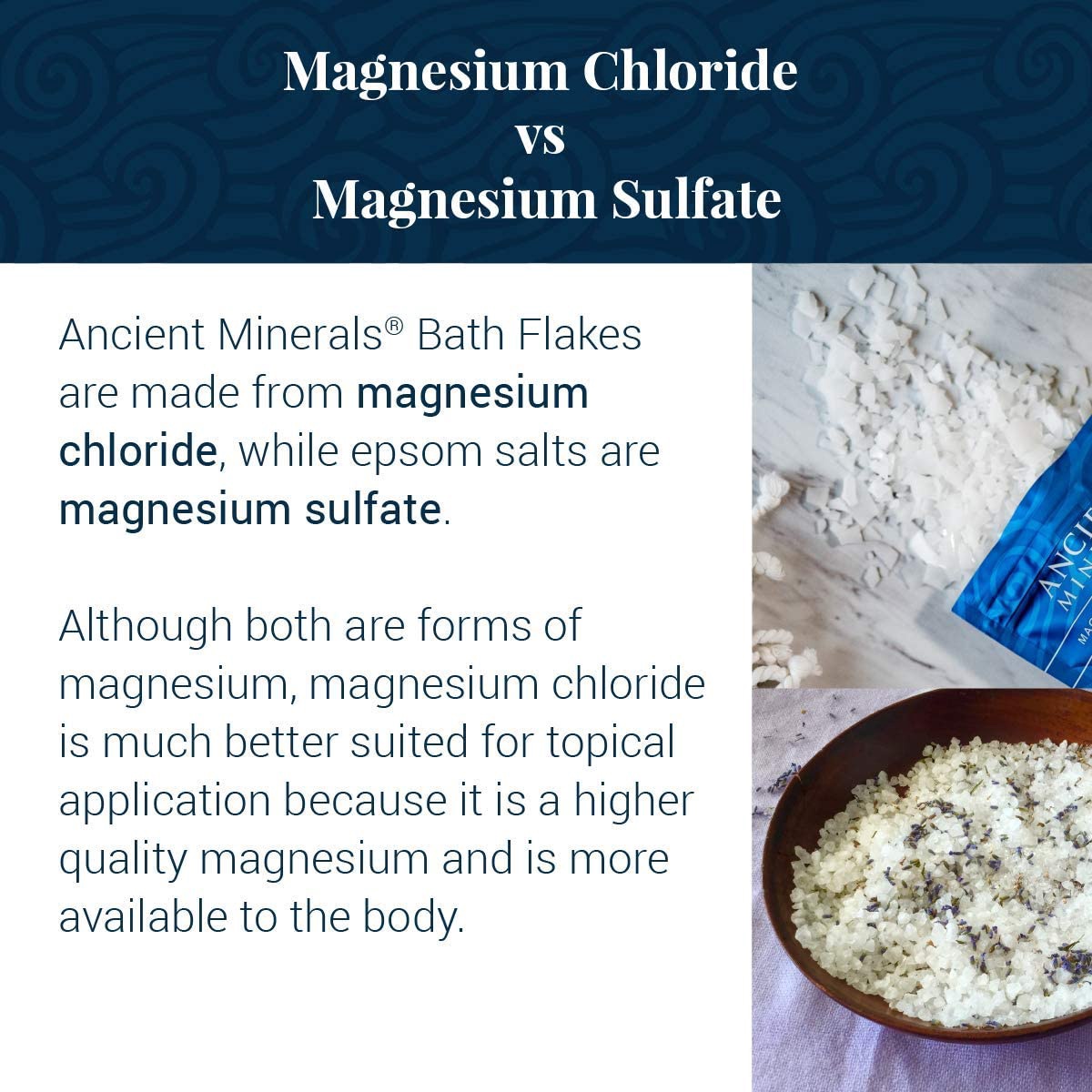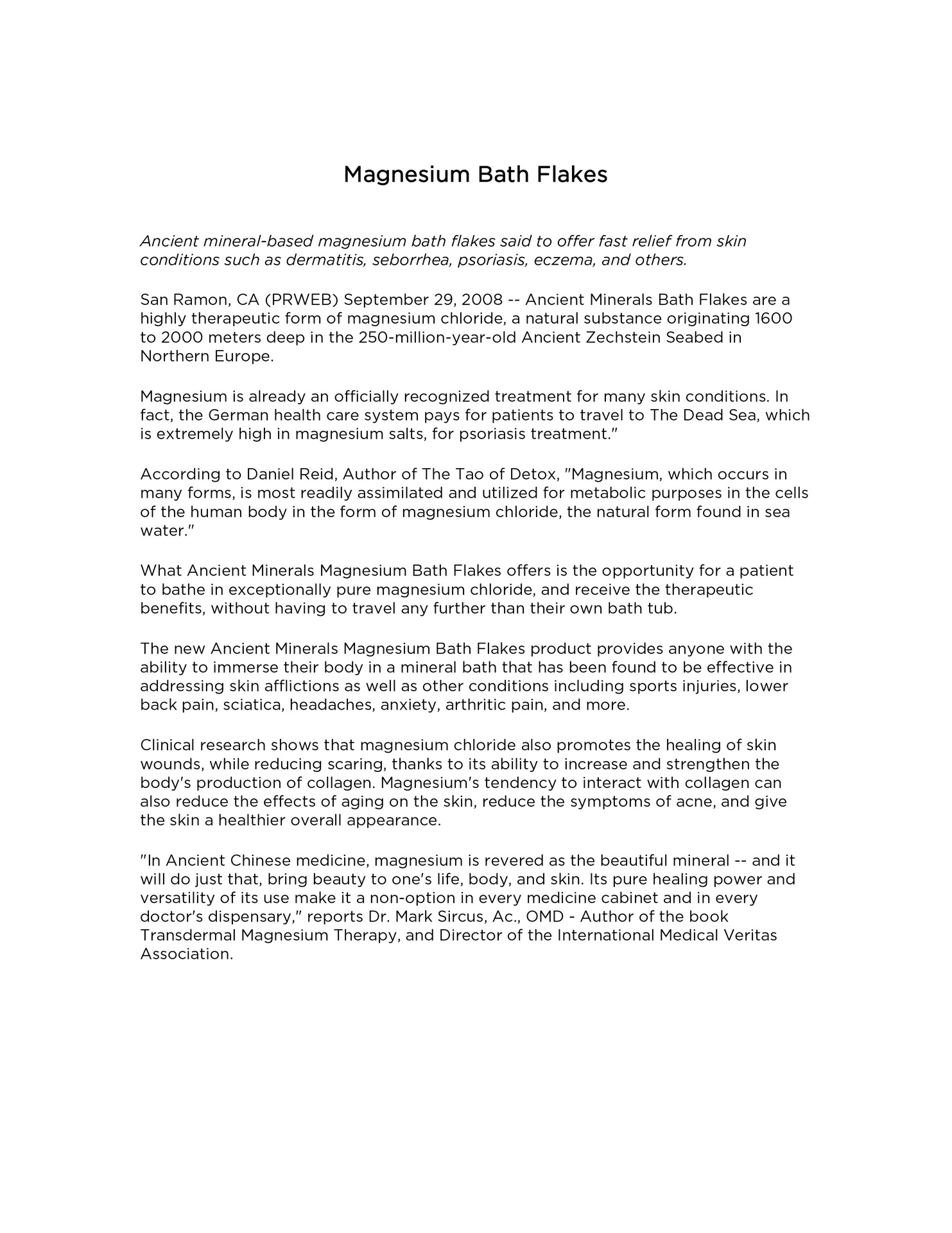 Magnesium Flakes 8lb bag
ORGANIC MAGNESIUM BATH FLAKE PURIFICATION: Magnesium Flakes offer a highly effective, yet muscle calming, means of absorbing magnesium nutrients. Choose between the unmatched benefit of an immersive bathtub full body bath wash, or quicker convenient foot tub bath soak. Research has proven topical magnesium chloride to be a more effective administration method when matched with leading oral supplements.
ONLY THE PUREST & HIGHEST CONCENTRATED MAGNESIUM SOURCES: Genuine Zechstein magnesium chloride is sourced 1500 meters underground in the Zechstein Seabed, 250 Million Years in the Making, this seabed is the purest magnesium source in the world. All Ancient Minerals products are organic, produced from the best raw materials, and formulated in the United States at certified facilities.